Industry News:
---- THE LATEST INDUSTRY NEWS ----
(12/2/2023) Amazing Family Hotel Adds Slides Between All the Floors (MORE...)
(11/28/2023) IAAPA and Liseberg Make Big Changes For The Next Applause Award
(11/26/2023) National Roller Coaster Museum Updates Website Offerings (MORE...)
(11/25/2023) Vote For Your Favorite Theme Park Winter Holiday / Christmas Event (MORE...)
(11/21/2023) IAAPA Expo Orlando - Video Highlights
(11/13/2023) New Item Donation Made to the National Roller Coaster Museum (MORE...)
Theme Park Attendance Reports - (6/16/2023) The 2022 TEA/AECOM Theme Park and Museum Attendance Index report is now available to download. Just like the last two year's report, they have decided to not change the 'rankings' due to COVID related chaos in the industry, though this will be the last time for that. The report mentions that while things did seem to be back on track for the most part, there are some interesting items worth noting as theme park operators were "laser-focused on improving the guest experience."
While the rankings have been frozen, the estimated attendance figures are not, so it comes with little surprise that the Magic Kingdom at Walt Disney World was ranked #1 in the world with estimated annual attendance in 2022 of 17.133 million, followed by Disneyland with 16.881 million. The top five was rounded out by Tokyo Disneyland, Tokyo DisneySea and Universal Studios Japan.
While attendance at the Top 10 is still down a bit compared to 2019 pre-pandemic levels, Universal Studios Florida at #11 had posted attendance of 10.750 million, just a tiny bit down from the 10.922 million it had in 2019. Universal's Islands of Adventure however actually came in higher, with a reported 11.025 million, up from 10.375 million in 2019.
In the Global Top 25, the short list of other parks reporting attendance in 2022 higher than 2019 include Disneyland Paris, Europa-Park, Efteling and Walt Disney Studios Paris.
You can also download the 2021 AECOM/TEA Global Attractions Attendance Report as well as a PDF copy of the 2020 report. You can also view past editions of the report going back to 2006 by visiting here.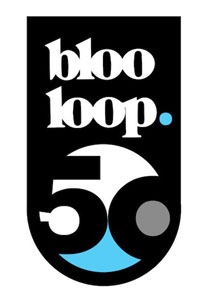 General News - (11/12/2023) The annual announcement of the Blooloop 50 Influencer lists has been a fun thing to watch, as it has put the spotlight on a number of previously unsung heroes within the industry year-after-year. It started with the launch of the Theme Park Influencer list in 2018, and has grown to also include annual lists focused on those working in the Museum and Zoo/Aquarium side of things. This year Blooloop has added a fourth list focused on the biggest influencers creating Immersive experiences. These style experiences can range from immersive theater performances to VR based attractions to highly themed escape rooms, immersive entertainment and art experiences and beyond. We're talking about those rare kinds of experiences that grab you, shake you up, blow away all your expectations and leave you just "feeling" so many things that you just can't describe.
So with that in mind, take a look at the Blooloop 50 Immersive Influencer List 2023 to see just who you have to thank for having your mind blown.

(11/4/2023) Blooloop has announced the 2023 Blooloop 50 Theme Park Influencer list at last featuring an awesome group of new inductees, representing all the various disciplines throughout the global industry.

(10/23/2023) Just as all the big North America theme park chains are about to reveal their next quarterly financial reports, something interesting has been happening. In almost every case, the stock prices have been falling. While some are dropping way faster than others, it does make one wonder if Wall Street has grown weary of theme park stocks. Follow the link to read up our own analysis of what is going on, posted to Blooloop.




(10/21/2023) The first of this year's Blooloop 50 Influencer lists have been revealed! This includes:
The Blooloop 50 Museum Influencer List 2023
The Blooloop 50 Zoo & Aquarium Influencer List 2023
In the near future, we should also see them announced the newest list, "The Blooloop 50 Immersive Influencer List" and the one that started it all, The Blooloop 50 Theme Park Influencer List 2023.
Congratulations to everyone who made it onto the various 2023 lists, for their own important contributions to the industry.

(10/14/2023) According to a story at Blooloop, Netflix has plans to get into the attraction business, with plans to create real-world locations where fans of their original shows can shop, eat and play games. The sites are being referred to as "Netflix House", and while they won't be a substitute for Disneyland the plan is to offer a small fun themed experience that can be changed over time along with the popularity of the programming on Netflix.
I'm not sure where the first two locations will go, but apparently they are also working on another concept called Squid Game: The Trials that is expected to open in Los Angeles later this year.

(10/3/2023) As those who follow my social media noticed, I took a quick trip at the end of August to Orlando and dropped into a few theme parks to catch up on the latest attractions. We spent a day at SeaWorld, a day at Universal Orlando and for the first time in several years I went back to Walt Disney World. I've got to say that a visit to Disney these days is horribly complicated and needlessly stressful compared to how it used to be. Disney can do better... As an industry leader, Disney NEEDS to do better.
I'm talking about theme park reservations and the slow death of spontaneity.
Follow the link and find out what I'm talking about.

(9/28/2023) Following the creation of the Monopoly Lifesized attraction, The Path Entertainment Group has once again teamed up with Hasbro to create an in-person immersive experience attraction based on the board game, CLUE. The goal is to have the first attraction ready to open in 2024, just in time for the 75th Anniversary of the game.

(9/11/2023) USA Today is currently accepting votes for the Best Theme Park Halloween Event amongst twenty of your favorites. Those in the running include Howl-O-Scream at the SeaWorld and Busch Gardens parks, Halloween Haunt at Kings Island and Kings Dominion, SCarowinds, Hersheypark Halloween, Universal's Halloween Horror Nights, Knott's Scary Farm, Six Flags Fright Fest and many others. Drop on by and cast your vote daily between now and September 18th.

(9/10/2023) A pair of new Harry Potter inspired experiences will make their way to US and UK locations later this year. According to Blooloop the Warner Bros. Studio Tour London will be hosting a special one-night Halloween event on October 31st called NOX. The after dark event will feature drinks and snacks in the great hall, lurking Death Eaters hiding in the dark corners everywhere. The experience will include spooky snacks, a tour of the attraction in the dark, including the Forbidden Forest, and what is said to be an 'immersive encounter with Lord Volemort's supporters."
Back in the US, Harry Potter: Magic at Play will premier in Seattle on November 10th. This appears to be another touring attraction, which first opened in Chicago last November and closed on Sept. 4th, 2023. The experience features recreations of a number of themed locations from the film series, photo ops, a number of activities and interactive games to play, as well as a chance to stop by the Butterbeer Bar to taste some sweet treats from the Wizarding World.

(8/31/2023) These days theme parks just love putting on special events. These can range from Music Festivals, Oktoberfests, International Food and Beer Tastings or perhaps giant Mardi Gras and Grand Carnival parties, Halloween Haunts and Christmas Winter Celebrations. These additions have become a popular lure for parks to bring in more guests during what may be a slower season, but sometimes they come with an extra cost as well. Not just to the park, but some of these special events have begun to cost more for the guests as well, so how much are you willing to pay to partake in new traditions?

(8/9/2023) The hottest months of the summer season are here, making it very likely that the next time you visit a theme park, you will be seeking out a good old fashioned water ride to cool off. With this in mind, I set out to create a list of the world's top water rides! We're talking River Rapids, Shoot the Chutes, Log Rides, Coaster Flumes and even Dark Rides as long as they have a little thrill component. Head on over to Blooloop and give the list a read to see if your favorites made the list and where they rank.


(8/5/2023) Lighthouse Immersive, the company behind several projection based traveling attractions, has filed for Chapter 15 bankruptcy this past week. This was the company behind popular touring attractions such as "Immersive Disney Animation" and "The Original Immersive Van Gogh Exhibit", amongst others. The first signs that something may be wrong with Lighthouse Immersive emerged back in late June when the group suddenly canceled a pending launch of their Disney Animation attraction just days before it was to open in Houston on July 1st. The same week the the group also abrupt closed two other Disney Animation attraction that were up and running in Dallas and Atlanta, months ahead of their previously planned shutdown dates.

(8/3/2023) There are people who love to go on cruises… and then there are people like many Screamscape readers who probably want a little something MORE from their cruise line experience. They're not interested in dressing up to go to dinner or getting spa treatments! You want rock climbing, go-karts, zip lines and roller coasters on your next cruise line vacation. So with that in mind, let's take a look at what each of the major cruise lines has to offer and find out who has the best floating theme park that is just right for you.


(7/30/2023) For those looking for a break from the summer heat, how about a quick look at the 13 best new water park additions that were announced for the 2023 season.

(7/28/2023) Are "Smash Rooms" the next big thing in the small attractions world? It didn't take long for the Axe Throwing concept to become the new big thing, with Axe Throwing lanes appearing in just about every nook and cranny these days, but what about Smash Rooms?
If you haven't come across the term yet, a Smash Room is a place where customers can come to unwind and release their worldly frustrations in a safe space…the Smash Room. Some allow you to bring your own objects, others feature a collection of objects you can purchase to smash in yourself in a number of creative and destructive ways while you unwind in private. Old TVs, various junked appliances, guitars, computers and just about any other item you can think of can be brought into the Smash Room with you, allowing you to Hulk-Out and unleash your inner Wreck-It-Ralph on them.
Depending on where you live, the concept has been growing over the past few years and sometimes goes by other names, such as Rage Room or Anger Room, but the concept remains the same and is starting to generate buzz and acceptance in the more mainstream attractions around the world.
For example, Blooloop reports that a company who opened their first center in Dubai has now opened a second Smash Room in Abu Dhabi and is now looking to expand into Saudi Arabia and India. The concept appears to be growing world-wide.

(7/4/2023) In my last article for Blooloop I posed the question about how we could try to preserve old theme park rides and attractions for future generations. The use of VR is a great example of how this can be done, but it is perhaps the most time consuming and requires a talented team of artists to bring those virtual worlds of life. On a related note, a reader sent in a link to a current project taking place right now to create a VR version of the former OPRYLAND USA theme park that once existed in Nashville, Tennessee until it closed in 1997. Follow the link to OPRYLANDVR.COM to check in on their efforts and see how you can help. While the main project is still in development, they say there is a Oculus Quest 2 Custom Environment available for download today.

(7/1/2023) Everyone has a lost ride they wish they could experience again. A lost roller coaster you would like to remember? How about a way to virtually take a spin on a dark ride that was closed 25 years ago? In my latest article posted by Blooloop, I look into the many ways that we really should be trying to preserve some theme park history for future generations.


(6/10/2023) Our friends at Blooloop are now accepting nominations for the Blooloop 50 Theme Park Influencer List. This will be the 6th year of the Blooloop 50 Theme Park Influencer List, created to "recognises the work of 50 influential people from the theme park industry from the past year."
As a member of the very first Blooloop 50 list in 2018 (an honor I was very shocked to receive) I can confirm how important it is for the readers out there to nominate those who they believe should be considered for this year's list. From experience I know there are a lot of unsung heroes out there and this is a fantastic opportunity to shine a spotlight on these hard working creatives. Nominations will close on September 4, 2023.
In the years that followed, Blooloop expanded the Blooloop 50 influencer lists to also create the Museum Influencer List and again to create the Zoo & Aquariums List, both of which are also now accepting nominations as well.

(6/8/2023) It's always sad when a theme park decides to close a ride. Sometimes they close due to age, mechanical issues, or even falling out of favor with park guests. Once in a while you might see a ride get totally rethemed and transformed into something else entirely. With the closing of the two original Splash Mountain attractions, we take a look at the practice of giving an older ride a facelift.

(5/13/2023) Screamscape readers know that I love a good dark ride. I've always praised the the awesome creations at Disney and Universal theme parks, but today is a time for all the rest of the parks out there. I decided to make a Top 40 list of the greatest dark rides in North America that reside OUTSIDE of a Disney or Universal branded theme park in my latest article posted to Blooloop.
While I tried to be as all-encompassing as I could be, I now realize that a few deserving dark rides unfortunately went under my radar, and failed to make the Top 40 list. This is also a list of "dark rides", using all manner of conveyance systems from flumes to coasters, tracked and trackless. So this left out some awesome walk-through attractions such as Noah's Ark (Kennywood) or Dr. Frankenstein's Castle (Indiana Beach). In some cases, your favorite ride ride may have just not made the cut, so jump on over and check out the list and see where your favorite creations ranked!


(4/15/2023) Is going "Mini" the latest trend of themed attractions? Small stand-alone attractions have always been common in select markets like Pigeon Forge, Orlando, Branson and Las Vegas, but now we're starting to see a trend of some of the bigger players creating mini attractions such as the Universal Texas park, a stand-alone Halloween Horror Nights in Las Vegas, Peppa Pig Florida and Texas, SeaWorld Abu Dhabi, Kathmandu Punta Cana and more! Follow the link over to my latest look at this "Mini" trend over at Blooloop this week.
Internet Finds - (12/2/2023) Now this is something I can get behind! According to a fun article on Blooloop "wiegand.waterrides" has worked with the Familiamus "activity and wellness hotel" in the Italian Alps to install a collection of dry slides as well as a family wave water slide. While waterslides at hotel isn't a new thing, the installation at this five-star resort will includes several stainless-steel dry slides that will move guests throughout the hotels various floors, across the lobby, down to the breakfast area and even one down to the subterranean car park.
The concept of adding playful elements like this, suitable for the whole family, throughout the resort is an incredible concept. I'm a firm believer in the adage that "You are only as old as you feel". So through the participation in fun and youthful activities, you keep yourself not only in active condition, but mentally young as well. As those who have read Screamscape all these years can attest, I'm still out there visiting theme parks and riding all the roller coasters and water slides that I can.

(11/26/2023) While the National Roller Coaster Museum is not yet a true "museum" style experience that the general public can visit, the group has now relaunched their online presence with the creation of a new website. According to NRCMA board member, Pete Owens, "The platform modernizes the site to allow more of the collection to be shared, our merchandise shop to be expanded and an easier mechanism for patrons to donate to our efforts."
The website update is another example of the Museum's efforts to continue to execute its mission of preserving and protecting the history of the amusement industry. While construction continues at the museum's main facility in Plainview, Texas it is still reliant solely on the generosity of industry suppliers, fans and facilities. Donations can be made online at rollercoastermuseum.org or by mailing the NRCMA at P.O. Box 5424, Arlington Texas 76005.

(11/25/2023) Between now and November 29th, you can vote for who you think hosts the best theme park Christmas / Winter holiday event over at 10Best. The list of 20 nominees include Edaville, Santa's Village, Dutch Wonderland, Busch Gardens, Hersheypark, Six Flags, Kennywood, Lake Compounce, Legoland, Disneyland, Walt Disney World, Universal Orlando and Universal Studios Hollywood, Knott's Berry Farm, Silver Dollar City, SeaWorld, Dollywood , Kings Island, Santa's Workshop and Storybook Land.
Follow the link to cast your vote, which I believe can be done once a day.

(11/13/2023) The National Roller Coaster Museum & Archives has received a unique item, a fully restored Ottaway Steam Locomotive along with passenger cars, courtesy of Chance Rides. While this clearly isn't a roller coaster, the NRCMA reported that they were thrilled to have the opportunity to preserve and maintain "this special piece of amusement park history for years to come." According to Chance Rides CEO, Dick Chance, "My father got his start in the attractions industry helping to build Ottaway trains". "To be able to restore and donate this piece of our family history and know it will be appreciated for generations to come, is truly special."

(10/28/2023) You've heard of Escape Rooms… now how about a Break-In experience? The Park Playground which offers a number of unique VR based experiences at their various locations has now launched a new teamwork based VR Escape Room concept where your team of 2 to 8 players actually works to "Break-In" to a bank to recover priceless art from a secured vault. The concept looks like a lot of fun, like living in a video-game world, in the promo video below.




(10/20/2023) Screamscape first launched in December 1998… nearly 25 years ago, but three months later a rather significant piece of software launched in March 1999 by the name of RollerCoaster Tycoon. Designed by programmer Chris Sawyer, he managed to create a fairly accurate theme park simulation game that included the ability to place real-world style rides into the game, as well as design your own roller coasters in a fairly accurate fashion for the time.
RollerCoaster Tycoon, or RCT as it fondly became known to its fans, released expansion packs and sequel follow-ups over the years that followed that allowed the ability to add more themeing, more real-world flat rides, and the ability to custom build creations like water slides and log flumes in addition to keeping pace with the real world roller coaster arms race by always including the latest creations and concepts.
After seeing RCT move into the mobile gaming space with some touch-screen style editions, aligned with some poorly received spin-offs, it seems that RollerCoaster Tycoon will return to its roots with the release of RollerCoaster Tycoon Adventures Deluxe this November in Digital Download and Physical Release formats. According to publisher, Atari, this latest version of the game that blended theme park fandom with video game enthusiasts, will be released for play on Xbox Series X/S, Playstation 4 & 5, as well as Nintendo Switch. While this "Dexlue" version isn't available for play on PC, the add-ons to the standard RCT Adventures title released in 2019 is available through the Epic Games store.
As you can see in the trailer below, while the graphics have been updated to modern HD resolution, the look and style of the gameplay is still very much like the original game you played nearly 25 years ago. Look for it to launch on November 1st.


(9/28/2023) A virtual world Squid Game played in "full-body VR" is set to open at Sandbox VR locations on Sept. 29th. The game will challenge two teams of six in a series of games as seen in the hit Netflix series, such as "Red Light, Green Light" and 'Crossing the Glass Bridge".


(9/11/2023) Calling all Roller Coaster Photography Enthusiasts out there… Coaster101 has kicked off their annual photography contest and is now accepting entries in three categories: steel coasters, wooden coasters and "coasterless". Entries are being accepted now th rough Sept. 14th, so to find out more follow the link for the rules and how you can enter.

(9/10/2023) The Amusement Today 2023 Golden Ticket Awards were announced yesterday, live at Dollywood, marking the 25th anniversary of the industry awards. According to the update, Dollywood itself won five awards: Best Park, Best Guest Experience, Best Christmas Event, Best Kids Area and was the first to win a new award category for Best Family Coaster for their new Big Bear Mountain.
Other big award winners were Hersheypark for Wildcat's Revenge (Best New Roller Coaster), Universal Studios Hollywood for Mario Kart: Bowsers Revenge (Best New Family Attraction), Waldameer Park for Rocket Blast (Best New Water Park Ride) and Fun Spot America for ArieForce One (Best New Attraction Installation).
Follow the link over to Amusement Today to read the rest of the award winners.

(9/9/2023) While Screamscape loves theme parks and attractions, I also have no fondness for attractions that are extremely overpriced, especially if I deem them not being worth the cost. There is nothing like paying top dollar to visit an attraction I've never visited before, especially if it was one that was hyped up ahead of time, only to find myself walking out feeling like that was another "one and done" experience. Even worse, leaving like I felt like the experience was a total waste of time.
USA Today has posted a couple of new Top 100 lists this week that may be of interest to our readers out there. The first one lists what people have rated as being the "Top 100 Tourist Traps Worldwide" while the other list is Top 100 "Most Overpriced Attractions Worldwide".
The list of Tourist Traps is an interesting one with the #1 top Tourist Trap in the world being listed as the Four Corners Monument in Arizona. The out of the way location features requires an admission to be paid to see and stand on a piece of concrete marked as the location where Arizona, New Mexico, Colorado and Utah meet. Technically you can hover your body over four states at once, but that's about it… so yeah… after dropping $8 per person for the experience, plus the cost of gas for driving out there and back, I think most people realize that they could have gotten more bang for their buck somewhere else. Other interesting top locations on the list in the US include California's Calico Ghost Town (#3), the original Voodoo Doughnut in Oregon (#7), Fisherman's Wharf (#15), Navy Pier (#17), the Vermont Ben & Jerry Factory (#22), Winchester Mystery House (#23), and Elvis' Graceland (#25). Notable international locations high on the list include Iceland's Blue Lagoon (#6), Malaysia's Penang Hill (#9), Germany's Checkpoint Charlie (#11), Ireland's Guinness Storehouse (#13), Canada's Skylon Tower (#19), and Ireland's Blarney Castle (#21).
The list of Most Overpriced Attractions features a lot of similar entries, but also some you may not suspect at the top end of the list, especially when it comes to theme parks. Keep in mind that the list isn't just about the actual cost of entry, but based on how those who visited feel about having paid those prices, so the perceived value of the cost vs experience comes into play. So that said, a visit to a Disney theme park may be the most costly ticket you might buy, but they aren't at the top of the list due to the enjoyment factor the guests received.
Surprisingly, the top theme park on the list isn't even one in the US, but instead it is Canada's Wonderland which is ranked as the #4 Most Overpriced attraction in the world. Currently the website is offering 1-Day tickets for sale for just $44.99, and a bundle package that includes free parking and an all-day fining plan for just $64.99, so I find this ranking especially surprising. Even more so when you also realize that park admission includes access to a waterpark and that the park's list of attractions also includes 18 different roller coasters.
Other theme parks on the list include Canobie Lake (#14), Cedar Point (#19), DIsneyland (#20), Dollywood (#22), Hersheypark (#25), Universal Studios Hollywood (#37), Tivoli Gardens (#42), Universal Orlando (#44), Busch Gardens Tampa (#49), and Walt Disney World (#67). I found it interesting that the only non North American theme park I noticed on the list was Tivoli Gardens. While the list is full of domestic and international attractions, one trend I noticed was that a good number of Aquariums are ranked very high on this global list including the South Carolina Aquarium (#6), National Aquarium (#8), Monterey Bay Aquarium (#9), Georgia Aquarium (#23) Ripley's Aquarium of Canada (#31), followed by the inclusion of a number of Zoos. For the record however, the #1 Most Overpriced attraction in the world was listed as Iceland's Blue Lagoon, followed by the Capilano Suspension Bridge in Vancouver, Canada at #2, and then admission into California's Academy of Sciences at #3 and Elvis' Graceland at #5.
If you scroll to the bottom of the page, USA Today also includes a list of the Most Overrated Attractions in the world, with #1 being the original Voodoo Doughnut in Oregon, with the top 5 rounded out by The Little Mermaid in Denmark (#2), Japan's Arashiyama Bamboo Grove (#3), Belgium's Manneken Pis (#4) and the Hollywood Walk of Fame (#5). I think the first big theme park on the list of "Overrated" attraction is Walt Disney World at #87.

(8/21/2023) For those wondering, the lead car of Geauga Lake's former Double Loop roller coaster was sold at auction with a winning bid of $6,100!
(8/18/2023) Who remembers the Double Loop from the now closed Geauga Lake park in Ohio? If you are interested in owning a piece of history the lead-car from the Double Loop will be going up for auction at the Anna Maria Charity Car Show in Aurora, with the proceeds to benefit the Alzheimer's Association.

(5/14/2023) Kooky Trails is coming! According to the article posted in the link (page 28) an actual dark ride is under construction outside of a theme park somewhere in the Inland Empire area of Southern California. The project is a labor of love started by Albert Rodriguez, based on his love for theme parks and dark rides. In addition to being inspired by the many rides at Disneyland, it was his discovery and learning about the former Knott's Bear-y Tales dark ride created by former Disney Imagineer Rolly Crump that really inspired him to take on this massive undertaking.
They say that the ride is currently under construction and the needed extra media (animation, music, etc) is in the process of being created, putting the opening of the Kooky Trails ride on target to open sometime in 2024. I can't wait to see more!


CARNIVAL CRUISE LINE - (9/30/2023) Carnival Cruise Line has announced plans to open a new private beach resort destination on the south side of Grand Bahama to be called Celebration Key. They've already opened bookings for the 12 different ships that will journey there starting in 2025 from eight different homeports, ranging from the ports you would expect in Florida as well as ships departing Galveston, New Orleans, Baltimore, Norfolk and Mobile.
Development of the new destination is ongoing but it from what we can see, it looks like the plan is building a sea-dock, allowing walk-on/off access to the cruise ships, eliminating the need for using tender boats to shuttle guests to and from the shore. In addition to beach access, it also appears that a giant man-made inland lagoon will be created, along with more cabanas, splash pads and even small waterslides.
Currently Carnival Cruise Line ships on routes in the Bahamas stop at Princess Cays, a facitlity they co-share with sister company, Princess Cruise Lines.




(8/20/2023) Pictures from the Meyer Werft shipyard in Germany posted here show off the third BOLT roller coaster being installed onto the Carnival Jubilee, which is expected to launch with guests from Texas this December. The Jubilee will join the Carnival Mardi Gras and Carnival Celebration as the only ships to offer a roller coaster style experience at sea.
For those wanting to find out who has the best floating theme parks these days, please do check out my breakdown of what Carnival and the rest of the cruise lines currently have to offer posted over at Blooloop.
IAAPA - (11/28/2023) IAAPA and Liseberg have announced some changes that will be made regarding the 2024 Applause Award program.
Starting in 2024, the Applause Award, which has only been issued bi-annually since the inception, will become an Annual award. They have also confirmed that the scope of the locations to be considered for an Applause Award will be broadened beyond just theme parks, it will now also be considered for waterparks, zoos, and resorts that meet the qualifications.
In 2024 the Applause Award announcement will also move away from the IAAPA Expo event to the new "IAAPA Honors" celebration, taking place for the first time in Las Vegas on March 3, 2024. IAAPA Honors will celebrate the 2024 IAAPA Hall of Fame inductees, the 2024 IAAPA Service and Young Professional honorees, and winners of the IAAPA Brass Ring Awards.
"The Applause Award was one of the first awards celebrating the amusement- and theme park industry", says Andreas Veilstrup Andersen, President and CEO, Liseberg Group and Chairman of The Applause Award Board of Governors. "With the transition into an annual award, and with a somewhat broader definition of what an amusement or theme park can look like in the 21st century, the award will continue to stay relevant and even better reflect the ever-evolving attractions industry."
"We are very excited that the Applause Award will join IAAPA Honors. The idea with this new event is to celebrate excellence in the global attractions industry but also put an emphasis on what each one of the attendees can learn from the award winners to improve their own business," says Jakob Wahl, CEO & President of IAAPA.
The last recipient of the Applause Award was Tokyo DisneySea in 2022.

(11/21/2023) Our friends at Orlando Experience have uploaded a fun video showcasing all the highlights of this year's IAAPA Expo convention that is worth checking out.




(7/22/2023) An interesting change (and probably a much needed one) is coming to IAAPA this November in Orlando. IAAPA Expo 2023 has set new standards in order to qualify for Press/Media access to the convention floor, which will likely block a number of the so called "influencer" generation from attending. While there are a number of ways to quality (see the official site) the biggest change coming this year is that those who primarily post only video content to YouTube without having an established online website or blog are no longer eligible for press credentials. For those who only post to other forms of social media without a site or blog, there are other requirements for followers and engagement levels, such as 25k followers on Twitter or Meta platforms, or 200,000 followers on TikTok. For those with websites, they are also asking for site analytics to be submitted with your application. Even if you meet these higher standards, "Meeting eligibility criteria does not guarantee receiving press/media/influencer credentials for IAAPA Expo 2023".
In short, it looks like IAAPA has decided to clean house a bit, as before it seemed like any random person claiming to be popular on Instagram or TikTok without a real background of reporting on the industry was demanding access. For those who have conducted themselves respectfully and professionally in the past who may believe they will come up short in the stats department, my gut feeling is that requests will be handled on a case-by-case basis, so you can always still apply.

KATAPULT -(8/31/2023) Design firm, Katapult, has announced that their team is currently working on new IP-based "themed resort design projects". Currently Katapult isn't quite ready to share the details just yet, as these will be unveiled at the IAAPA Europe Expo in Vienna taking place Sept. 25-28, 2023. However… based on the group's past projects, it is worth noting that they have done a lot of work for the various Merlin Entertainment parks and attractions, as well as work for Warner Bros, Ferrari, Aardman and several others, so this announcement could get very interesting.
On an interesting side note, a new article just posted to Blooloop interviews the Katapult team on their top tips for creating themed resort design concepts such as the Legoland Pirate Island Hotel, or working with IPs like Disney, Pixar and Marvel.

MSC Cruises - (12/12/2022) MSC Cruises has confirmed that the new MSC Seascape has now officially joined the MSC Cruise fleet, and has successfully begin thrilling riders on the new Robotron giant KUKA robot-arm ride. Previously we had only concept animation to share, but now we have actually footage from the MSC Seascape below.




NEON / Victory Hill - (10/14/2023) NEON is celebrating the arrival of two million visitors to their AVATAR: The Experience attraction in Singapore at Gardens by the Bay. The staggering visitor count was achieved in just the first 11 months of operation, with the milestone celebrated by NEON and partners, Disney Location-Based Experiences and James Cameron's Lightstorm Entertainment. The unique AVATAR themed walk-through experience takes place within the Cloud Forest area at Gardens by the Bay, which was an attraction in its own right, which was supercharged by the global interest in the world of AVATAR following the release of the second film in theaters last December. According to the Gardens by the Bay website, the AVATAR attraction is set to remain in place only through to January 1st, 2024.

(9/2/2023) An all new Harry Potter attraction will open in Cologne, Germany this December! From the creative forces at NEON in partnership with Warner Bros, the very first Harry Potter: Visions of Magic will magically appear to the Muggle world at the Odysseum.
I've had the pleasure of seeing the traveling Harry Potter: The Exhibition attraction in the US, but the new Harry Potter: Visions of Magic exhibit from NEON looks to take things to the next level as a more interactive attraction focused on the magic of the Wizarding World, and less of a museum or studio themed display of props, costumes and set pieces. Follow the link to sign up for the waiting list to gain access to pre-sale tickets starting on September 7th.




(7/1/2023) NEON and Warner Bros. have announced a partnership to create "Harry Potter: Vision of Magic". This will be a new touring interactive art exhibit that will begin with a European tour this year followed by a number of other international locations around the globe. Guests will be able to visit locations from the Wizarding World such as the Ministry of Magic, Newt's Menagerie and more as they bring the world of the Harry Potter films to life.
While the first location and date won't be announced until later this year, you can sign-up to get on the waiting list for future announcements at the official website. NEON has been making the headlines lately with their Jurassic World and AVATAR themed exhibits, as well as previous exhibits themed to Marvel's Avengers, Transformers and The Hunger Games. A new partnership with Warner Bros. is also an exciting new addition, as it could lead to the possibility of unlocking even more access to other valuable Warner Bros. IP's, as as the DC Comic superhero universe which is currently starting a reboot under the watchful eye of James Gunn.
Norwegian Cruise Line - (11/5/2023) Norwegian Cruise Line has announced details about their newest vessel, the Norwegian Aqua when it sets sail in April 2025. The ship will feature a "roller coaster-waterslide hybrid' called Aqua Slidecoaster. This will be a dueling pair of watercoaster slides that will use magnetic lift to propel the rafts through the courses. The ship will also feature a "Glow Court" digitial sports arena by day with an LED floor that will transform into a nightclub after dark. The ship will also feature it's own version of 'The Drop', a fry spiraling free-fall slide that first premiered on The Norwegian Prima in 2022.

Princess Cruises - (6/21/2023) The thrill ride arms race amongst cruise lines is clearly on, as the decks of the latest monster vessels are now commonly adorned by various amusement structures. Climbing Walls, Water Slides, Zip Lines, Go Kart, Robot-Arm Rides and even the Bolt powered roller coaster. The latest creation comes from Princess Cruises who has announced that their new Sun Princess will feature a ride they call the Sea Breeze Rollglider. The creation is sort of a hybrid between a zip-line and an inverted roller coaster. Guests are strapped to hang under the track which is electrically powered to propel them at speeds up to 11mph around a track that runs over the top deck.
The new Sun Princess will first tour the waters around the Mediterranean in 2024 before setting sail to begin cruising from Fort Lauderfale's Port Everglades cruise terminal later in the year. The Sun Princess is the first of the line's new "Sphere" class vessels and a sister ship to the Sun Princess is also in the works with a planned 2025 launch date.
Check out the animated preview of the new Sea Breeze Rollglider in the video below.

Royal Caribbean Cruise Line - (10/28/2023) More fun is coming to Royal Caribbean's Perfect Day at CocoCay private port-of-call. According to this report a brand new family tube slide is now in the works to open at the exclusive waterpark in 2024. Royal Caribbean has confirmed that it will be added to the existing Splash Summit Tower alongside the existing slides: Sling Shot, Splash Speedway and Twister where it will use the same style rafts as the Sling Shot slide that hold between 2-4 guests at a time. They also confirm that a new staircase will also be added to the tower to provide better access to the Splash Speedway mat racing slides, allowing the mat racers their own access stairs right to that attraction experience instead of waiting on the same stairs as the raft sliders.

(7/9/2023) According to the official updates, Royal Caribbean's new "Icon of the Seas" has completed the first test voyage in the open sea near Finland. The Icon of the Seas will be the world's largest cruise ship, and feature the world's largest waterpark at sea when it debuts from the port of Miami in January 2024. Each of the voyages from Miami are expected to stop for a day at Royal Caribbean's private island resort, Perfect Day at CocoCay.




(2/18/2023) According to this report the first steel has been cut for Royal Caribbean's next "Icon Class" vessel at Finland's Meyer Turku shipyard. This will be the first sister ship to the new Icon of the Seas vessel, but the yet-to-be-named vessel it isn't expected to launch until sometime in 2025.
The Icon of the Seas itself isn't planned to take on the first passengers until January 2024, and apparently later on a third Icon Class ship is also planned to be built.
SEVEN (Saudi Entertainment Ventures) - (9/22/2023) Over the foreseeable future, when it comes to building family entertainment centers in Saudi Arabian, you will become familiar with the company, "SEVEN", also known as "Saudi Entertainment Ventures". The group has begun construction on several different attraction sites across the region, with more to come, in addition to inking licensing deals with Hasbro, Mattel, and Warner Brothers.
According to the official website they list locations in the works for Riyadh's "Al Hamra" district, another in Tabuk, the Yanbu site on Al-Nawras Island and another one Almadinah to be located within King Fahad Central Parks. Each site will be different and may offer a different set of attractions, such as the previously mentioned Transformers ride going to the Riyadh location.
An animated video showing off the look of the Yanbu site can be seen below followed by a time-lapse construction video of what appears to be work starting on what I believe is the same site.

UBISOFT - (11/19/21) Storyland Studios and Ubisoft have announced the development of the first ever Ubisoft Entertainment Center will take place at Studios Occitanie Mediterranee on France's Mediterranean coast, in 2025. This is supposed to be the first of many venues where guests can immerse themselves in the various worlds from Ubisoft games.
The first location will also be home to a film studio and feature many other entertainment and retail opportunities, and happens to also be "in the region of Montpellier, home of the Ubisoft studio that created our iconic characters Rayman and the Rabbids." The attraction will feature some all new entertainment concepts as they push forward with all new gamification technology.
Also still in the works between Ubisoft and Storyland Studios are plans to eventually create a full scape Ubisoft theme park project. I think the development of this smaller attraction does represents a big step forwards to the goal of eventually opening a full scale park, but testing the waters of the various Ubisoft IPs, as well as being a creative sandbox to test out ways to interact with new innovative attraction concepts.