WATER PARKS

---- THE LATEST WATER PARK NEWS ----
(5/28/21) Six Flags Hurricane Harbor Rockford Opens Tidal Wave (MORE...)
(5/26/21) Drunken Brawl Breaks Out at Ohio's Kalahari Waterpark Resort (MORE...)
(4/30/21) Six Flags Hurricane Harbor Concord To Reopen in May (MORE...)
(4/17/21) Wet 'n Wild Emerald Pointe Sets Reopening Timeline (MORE...)
(4/2/21) Splish Splash To Reopen In Late May But With Another Attraction Removed (MORE...)

2021 - Nothing is known at this point in time, also nothing added for 2019 - 2020 seasons.

Camelback Waterpark & Lodge / CamelBeach - (PA)

Park News - (7/7/20) A few notes were sent in to Screamscape about the status of some attractions at the Camelback waterpark and related attractions. For starters, I'm told that the park's Vortex and Spin Cycle bowl slides are not open, and rumored to be closed for the season. The rumored reason is said that the staircase for that tower now needs to be rebuilt.
Elsewhere at the resort we were sent a rumor that the Pocono Pipeline Mountain Slide that reopened in 2017 may now be closed for good. There are reports of possible track damage that may force it to be retired and it is now no longer listed as an attraction on the official website. Please do not confuse the older Mountain SLIDE attraction with the newer Appalachian Express Mountain Coaster which is still in operation and runs along coaster style track, as opposed to the Mountain Slide which runs down a trough. You can see a POV video of the closed Mountain Slide below.
If you visit and notice that the Mountain Slide has reopened, please do let me know.




2021 - Nothing is known at this point in time, also nothing added for 2019 - 2020 seasons.

Coco Key Waterpark Resort (Mt. Laurel, NJ)

Park News - (3/23/20) A Screamscape source tell us that the Coco Key Waterpark Resort in Mt. Laurel, NJ has shut down for good… not just for the COVID-19 virus. The resort is said to have been on unsteady financial legs for some time now, especially as they have been in competition with the better known Sahara Sams / Diggerland complex about 20 minutes away.
According to our source, Coco Key sent out a letter of termination to all employees a few days ago, along with notice that they were shutting down the waterpark and the hotel. The Coronavirus was just the last straw for the struggling resort. While the resort is shutting down, it is said that the owners hope this course of action will save the park, and give it a chance to possibly reopen again much later in the year after things start to return to normal. I'm guessing this may give them time to possibly enter into some kind of Bankruptcy restructuring plan, or possibly even request financial aid assistance as a business victim of the COVID-19 pandemic.
So far the resort's website only says that they are closed indefinitely due to the outbreak, but nothing more, so it does seem to follow the story that they do hope to reopen again, but it may be later than expected.

Park News - (5/23/20) The Cowabunga Bay waterpark in Utah has confirmed that they will reopen on May 29th. Park capacity will be limited and once met, new guests can not enter until others leave.

Epic Waters Indoor Waterpark (Grand Prairie, TX)

2021 - Nothing is known at this point in time, also nothing added for 2019 - 2020 seasons.

Great Wolf Lodge General News:
(10/15/20) According to the local news plans to build a 500-room Great Wolf Lodge indoor waterpark resort are being discussed for Collier County, FL, south of Fort Myers on the west side of the state. The plan would be to build it next to the Paradise Coast Sports Complex.
Indoor waterparks often seems to be a good idea, though this wouldn't be the first time a Great Wolf Lodge was proposed for Florida. As I recall one was supposed to be built in Orlando, about a decade ago right across the freeway from Walt Disney World, but never progressed from the news stories into any real-world construction.

???? - New Resort - Planning - (9/1/18) Great Wolf Lodge is in talks to build their first resort in New York, a new location about 90 minutes away from their Pocono's location, but this one will be in Orange County, about 8 miles away from where the new LEGOLAND New York park is being built in Goshen. The creation of the new Legoland park was likely the main drive behind this new location, as they are looking over a couple of site in the area, one that is county-owned property. If they opt to go ahead with this, look for construction to start within the year, as the project will likely be fast-tracked by Great Wolf. Typically construction time on these is around 18 months or so.

2023 - New Resort - (2/7/20) According to a local news report, Great Wolf Lodge is eyeballing a site in Jackson, Tennessee as a possible home to a new indoor waterpark resort. According to the local "Jackson Chamber and Visit Jackson" groups, the city is 99% of the way there on a deal for Great Wolf Lodge to build a $150 million new resort off I-40. Construction could start by Summer 2021 and it should be ready to open 18-20 months after that. Jackson is located about a 2 hour drive west of Nashville, or about 90 minutes east of Memphis, putting it fairly in the middle between west Tennessee's two biggest cities.

H2OBX (Outer Banks, North Carolina)

2021 - Nothing is known at this point in time...

Kalahari Resort (Pocono Mountains, PA)

2021 - Nothing is known at this point in time...

Kalahari Resort (Sandusky, Ohio)
Resort News - (5/26/21) What in the world did they put in the water in Ohio during COVID? Not only were there park wide fights at Kings Island on Saturday, but a drunken brawl was also reported as taking place at the Kalahari indoor waterpark late last week that left a woman unconscious and bloody on the ground. You can see some footage from various angles in the news article and get a better view from one angle of the fight taking place in the YouTube video embedded below.
Now seriously people… we're lucky to have attractions reopen at this point, soi can't we all just enjoy a little fun time to enjoy parks and attractions together in peace? There is no reason to be starting fights in parks and attractions.




(6/16/20) According to a reader who dropped by the Kalahari Sandusky this week, the waterpark's indoor Zip Coaster slide has been removed from the park, as well as from the website. The water coaster style slide was one of the few made that used powered high speed conveyor belts to propel the rafts, rather than the old Master Blaster style water jets or newer Hydromagnetic style. To my knowledge, few of these were built as the concept was quickly replaced by the more maintenance friendly Hydromagnetic version which doesn't suffer from the wear and tear issues that the conveyor belt version does.
If anyone visits when the indoor park reopens on June 19 or later, have a look around and report back if it looks like they saved any of the supports to rebuild a new version of the slide in the future, or if it was scrapped entirely.


2021 - Nothing is known at this point in time...

Kalahari Resort (Round Rock, TX)

2020 - NEW RESORT - Now Open - (11/16/20) The new Kalahari waterpark resort in Texas is now open. According to the local news the first guests arrived on Nov. 12th, though the plan for now is to only book the resort up to 50% capacity.

(6/6/19) Construction on the new Kalahari Resort in Texas is well underway and is looking to have it open by the end of 2020. When it does, they say that the new Texas resort will take the title of being America's largest indoor waterpark with 225,000 square-feet of waterpark space as well as a "Tom Foolery's" indoor amusement park area similar to the Dells Resort that will apparently feature an indoor spinning roller coaster.

(5/16/18) Kalahari Resorts has broken ground on their next mega indoor waterpark resort, this time in Round Rock, Texas. This will be their forth resort property and it is slated to open in 2020, making this Kalahari's first expansion into the Southwest. The new resort will feature nearly 1,000 rooms, a convention center, Tom Foolery's Adventure Park, dining, a full-service spa, shopping and more, all in addition to the waterpark fun Kalahari is known for.
A few other factoids: this will be America's Largest Indoor Waterpark at 223,000 sqft, and the Tom Foolery's Adventure Park will feature over 80,000 sqft of rides, ropes courses, climbing walls, ziplines, bowling, laser tag, mini-golf and more.

2021 - Nothing is known at this point in time...

Kalahari Resort (Wisconsin Dells)

2021 - Nothing is known at this point in time, also nothing added for 2019 - 2020 seasons.

Myrtle Waves (Myrtle Beach, SC)

2021 - Nothing is known at this time, nothing was known to be added from 2016 - 2020.

Nashville Shores (Tennessee)
Premier Parks

2021 - Nothing is known at this point in time...

Noah's Ark (Wisconson Dells)
Palace Entertainment

2021 - Nothing is known at this point in time...

Ocean Breeze (Virginia)
Premier Parks

2021 - Nothing is known at this point in time...

Palm Spring Surf Club (Palm Springs, CA)
Owned by Pono Acquisition Partners I, LLC as of 2019
2022 - New Name / Remodeled Park - (4/17/21) Work is progressing at the Palm Springs Surf Club, which is shooting for an official opening in 2022. For now they are working on building and refining their surfable wave pool experience, testing it out with experienced surfer. You can check out the action in the video below that was actually posted in August 2020.




(10/27/19) A quick update can be found here as plans for the new Palm Springs Surf Club have been approved and they are moving ahead to transform the property into a new attraction. Based on the concept art being shown, it looks like almost all of the waterslides will be coming out in order to bring this new vision to life, creating an entirely new location to surf. The list of removed attractions includes the Pacific Spin (the funnel shaped Tornado slide), the red and yellow slides as well as a removal of the Flowrider stationary surf simulator. The tower for Pacific Spin will remain to be used as a life-guard observation tower.
This means the park won't be ready for the Summer 2020 season though, and Palm Spring Surf Club may be ready to open at the earliest at the end of 2020. Pricing has not been set, but they did say that they don't plan to charge for parking.
(10/22/19) According to various news sources the former Wet 'n' Wild Palm Springs waterpark that was sold and sat closed for all of 2019 will reopen with a new name in 2020. They're calling it the Palm Springs Surf Club and they are going through the process of planning and building a new state-of-the-art wave pool to be the centerpiece of the new park experience. Apparently the technology behind this new concept of wave pool design will be different from anything else seen at a waterpark before. Word is it may be similar to the technology used at the BSR Surf Resort wave pool in Waco, Texas, able to create stunning artificial wave shapes. (Click here to see a quick video of a wave at BSR Surf Park)
(6/15/19) Wet 'n' Wild Palm Springs did indeed get a new owner, as the park was sold to Pono Acquisition Partners I, LLC. The new owners are performing a massive renovation to the property, and it is staying closed for the entire 2019 season. Look for the park to reopen in 2020 as a "brand new experience", which I assume will come along with a new name.

Raging Waters Sacramento (Formerly: Six Flags WaterWorld)

2021 - Nothing is known at this time, nothing was known to be added from 2015 - 2020.

Raging Waters San Dimas (San Dimas, CA)

Park News - (7/29/20) Raging Waters (San Dimas) has sadly announced that they are now cancelling the park's 2020 season entirely. The remaining uncertainty about the future possibility of opening has gone on to the point where it is no longer worth hoping to open in 2020. Raging Waters has now set their sights on reopening the park in May 2021. All 2020 Season Passes and pre-sold tickets are automatically being extended to be valid for the 2021 season.

2021 - Bombs Away - (7/29/20) Delayed Until 2021 After 2020 Season Canceled.
(8/13/19) It looks like Raging Waters is getting a similar slide to the one announced earlier today for Sandcastle, and even uses the same name: Bombs Away. According to the press release Bombs Away is six-stories tall and will include a pair of new waterslides that start off with a free-fall out of a drop pod, each offering a different experience. One is described as an open vertical drop slide while the other will be an enclosed "looping slide". They promise the experience will be fun to watch from the outside as well, as the riders fly through the translucent red, white and blue layout.
Unfortunately the park has announced they will retire the classic Drop Out slides in order to install the new Bombs Away slides. You've got until Sept. 21st to take your last plunge on Drop Out before it is retired forever.


Raging Waters San Jose (San Jose, CA)

2021 - Nothing is known at this time, nothing was known to be added from 2015 - 2020.

Raging Waves (Yorkville, Illinois)

2021 - Aussie Mat Dash - (10/18/19) Raging Waves will open a new six-lane mat racer slide in 2020 called Aussie Mat Dash. Check it out below.


Rapids Water Park (West Palm Beach, FL)

2021 - Nothing is known at this time, nothing was known to be added from 2017 - 2020.

2021 - Nothing is known at this time, nothing was known to be added from 2017 - 2020.

Sandcastle Waterpark (Pennsylvania)

2021 - Nothing is known at this time...

Schlitterbahn Waterparks - These parks have their own designated page. CLICK HERE.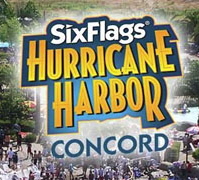 Six Flags Hurricane Harbor Concord
Operated By Six Flags for EPR Properties
2021 - (4/30/21) Six Flags has announced that Six Flags Hurricane Harbor Concord will reopen to guests on May 22, 2021.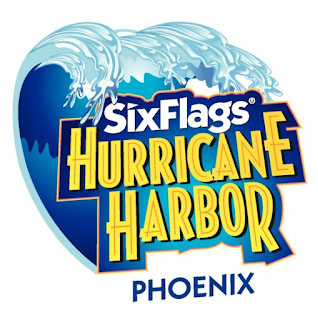 Six Flags Hurricane Harbor Phoenix
(Phoenix, AZ)
Formerly: Wet 'n' Wild Phoenix
Owned by EPR Properties
Managed by Six Flags Theme Parks
Park News - (3/7/21) The local news reports that the Six Flags Hurricane Harbor: Phoenix waterpark is now set to reopen on March 13, 2021. This year the park will feature Paradise Island, a new family addition that was originally planned to open in 2020.
2021 - Paradise Island - Delayed To 2021 Season
(8/29/19) Hurricane Harbor Phoenix will add Paradise Island in 2020.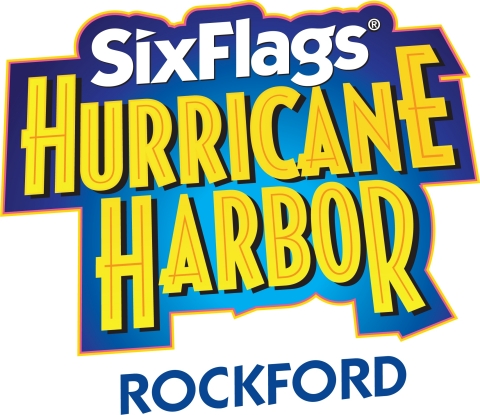 Six Flags Hurricane Harbor Rockford
(Rockford, IL)
Formerly: Magic Waters
Managed by Six Flags Theme Parks
2021 - Tidal Wave - (5/28/21) Six Flags Hurricane Harbor - Rockford has announced that they have opened Tidal Wave, the "Midwest's First and Only Tailspin Waterslide". Tidal Wave stands 43 feet tall and sends guests down a rapidly swirling descent through the new-style AquaLucent slide that created "mind-blowing bursts of colors and dreamlike patterns".

(7/23/20) While we just posted pictures of workers attempting to finish up the new Tidal Wave slide at Six Flags Hurricane Harbor Rockford, the park's website has now been updated to confirm that the slide will not open until the 2021 season.

(7/20/20) A reader sent in a couple of pictures of Six Flags Rockford showing off construction workers finishing up the park's newest waterslide.





(3/24/20) For whatever reason the Six Flags Hurricane Harbor Rockford website is STILL showing incorrect photos and video to represent their new Tidal Wave attraction. If you are curious to see what it will really look like, a reader sent a few links (here and here) to a presentation Six Flags made at NoCoasterCon a while back, where they actually had the correct graphics to show what it will look like.

(3/19/20) A reader drove past Six Flags Hurricane Harbor Rockford and grabbed a couple of pictures of the slide pieces sitting on site waiting for assembly. From the look of things, it appears that the park may have opted to either switch the kind of slide they are adding a Tidal Wave, or that they promo-video package they used just flat out used the wrong footage. The footage seen in the preview video from August (below) very clearly shows that Tidal Wave is a large Bowl style waterslide, which slightly comes into conflict with website description that only refers to Tidal Wave as "the MidWest's first and only tailspin waterslide" that will "send riders gliding through three high-speed turns" along with claims of "radiant Aqualucent special effects"
Based on the look of the parts on site, this certainly does not look like your typical Bowl slide parts. Instead it looks closer to one of WhiteWater's Constrictor style slides that send sliders through straightaways into extremely tight spiral-turns taken at speed on the walls on the larger tube sections. If you take a look at the green and yellow Constrictor slide on this WhiteWater page (just scroll down a bit), you'll see a slide that doesn't look too different from what is described in the text on the Six Flags website, but looks nothing at all like what they video is promising.
Six Flags Hurricane Harbor Splashtown
(Houston, TX)
Formerly: Wet 'n' Wild SplashTown
Owned by EPR Properties
Managed by Six Flags Theme Parks
Park News - (2/22/21) Six Flags Hurricane Harbor Splashtown is planning to open for the season on May 1st
2021 - Nothing is known at this time...
2021 - Rainforest River - (9/4/20) The Splash Summit waterpark in Utah has announced that they will transform the park's Lazy River into a new "Rainforest River" attraction. The new river experience will have added Rainforest theming, waterfalls, as well as new water pumps and motors to increase the flow and filtration of the water. Look for the new Rainforest River to be ready when the park opens for the season in 2021.
Splish Splash (Long Island, NY)
Park News - (4/2/21) Splish Splash has now set May 29th as the waterpark's current planned opening date for the 2021 season, according to their website. Keep in mind this is still listed as a "Tentative Calendar" so dates are subject to change.
The park will be minus a couple of attractions when it reopens. Previously we reported that the park had removed Mutiny Bay in early 2020, which was the park's Splash Battle style ride. More recently however, it seems that the park is said to have removed their Cliff Diver 80 foot vertical plunge slide, along with removing any mention of it from their website's list of attractions. You can see still see it on the park map, but only because the map posted is from the 2018 season and as such, it still shows Mutiny Bay as well.
According to the rumor mill, the wooden tower structure for the drop out slide was shown extensive wear and tear and was in need of a major rehab or replacement. There is a rumor that a new and improved version of the slide could be added in the future, though technically the newer Bombs Away drop pod slides added a few years back do provide a similar experience, though in an enclosed slide tube.

2021 - Nothing is known at this point in time, also nothing added for 2019 - 2020 seasons.
Surfworks Adventure Park (Myrtle Beach, SC)
2022 - NEW PARK - (1/9/21) I missed this announcement earlier this year but a new unique $41 million surfing park is planned to come to Myrtle Beach and start construction sometime in 2021 following an approved 15-year lease on the property. The attraction will be called the Surfworks Adventure Park. The goal is to build a park with a surf lagoon able to create four different style of waves for different experience levels, as well as include other attractions like a skate park, climbing walls, some waterslides. They also plan on building amphitheater style seating around the lagoon so spectators can watch planned pro/am surfing contests. They are also planning on adding a concert stage overlooking a nearby grass field to host music concerts as well. The goal is to open the attraction sometime in 2022 and you can see concept art posted at the official website along with some initial plans for a second site under consideration for Fort Pierce, Florida.

Water World Colorado (Denver, Colorado)
2021 - Alpine Springs - (10/1/20) Water World in Denver has announced two major new attractions are on the way for the 2021 season as part of the Alpine Springs area. The first is Roaring Forks, a 2-Lane Racing Water Coaster experience that will be joined by Centennial Basin, a 2-Person Bowl Slide). You can catch the concept art in the video clip from the park below.
According to a reader the new slides are replacing the old "Fun House" play area as well as the old body bowl slides.

Wet 'n Wild Emerald Pointe (Greensboro, NC)
Park News - (4/17/21) Wet 'n Wild Emerald Pointe has confirmed that they will reopen the waterpark this Memorial Day Weekend after sitting closed for more than 600 days.
2021 - Nothing is known at this time, nothing was known to be added from 2016 - 2020.
Wet 'n' Wild Las Vegas (Las Vegas, NV)
2021 - Nothing is known at this time...
Wet 'n' Wild Toronto (Toronto, Canada)
Formerly: Wild Water Kingdom
Owned by: Premier Parks LLC
2021 - Nothing is known at this time, nothing was known to be added from 2018 - 2020.
???? - New Park - Proposed - (4/29/20) According to the Voice of OC website, the return of Wild Rivers is now official, with a new version of the waterpark coming to Orange County's Great Park. Negotiations about the lease agreement have apparently been ongoing since 2017 and have now been settled, with the city to receive either 4.5% of the park's annual gross revenue as payment for the year, or $550,000, whichever cost is higher.
The location of the park has changed slightly, as the original intended site is still under control of the US Navy who are still in the process of cleaning up the site. The park will now be moved to a 20 acre site at the intersection of Skyhawk and Great Park Blvd. Wild Rivers will pay to build the new waterpark while the city will pay to build and maintain as 1,200 space parking area to be used by Wild Rivers in the summer, and for general park used for the rest of the year.
Wilderness Resort (Wisconsin Dells)
2021 - Nothing is known at this time...
Wilderness at the Smokies (Sevierville, TN)
Check out the Screamscape review of the awesome Wilderness at the Smokies Hotel & Waterpark Resort.
2021 - Nothing is known at this time, nothing was known to be added from 2017 - 2020.
Park News - (1/22/20) Zoombezi Bay at the Columbus Zoo has announced an interesting new project for Fall 2021. The mini amusement park will transform into Zombiezi Bay this fall, a new haunted park experience that will feature four haunted houses, two scare zones, the Sea Dragon roller coaster as well as an assortment of other non-water rides.
2021 - Nothing is known at this point in time...