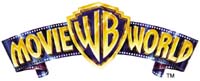 WARNER BROS. MOVIEWORLD Australia
& Wet 'n' Wild
Australia
Village Roadshow
2021 - Wet 'n' Wild Expansion and "Hooray To Hollywood" - (5/15/21) Village Roadshow has announced a slate of new attractions planned for their theme parks and attractions. Warner Bros. MovieWorld Australia will add Hooray for Hollywood, a new special event that will add a ton of new characters to the park, some who will recreate some of their most famous scenes and acts, along with the park putting on its "biggest parade ever". Look for Hooray To Hollywood to only take place in the park for a very limited time, from June 26, 2021 through to July 11, 2021.
Meanwhile, Wet 'n' Wild Australia will be adding a huge new waterslide towers with six new waterslides:
Kaboom! - A pair of racing water coaster slides that will launch rides around at speeds up to 41 km/h following a 10m drop right at the start from the top of the tower.
Super Ripper - A pair of side-by-side racing body slides.
Double Barrel - A pair of tube slides that will drop down a hill towards the finish, one enclosed and one stays open air.
The expansion also includes a new play area for the smaller kids nearby called H2Oasis.
Look for the waterpark expansion to be open by Summer 2021.