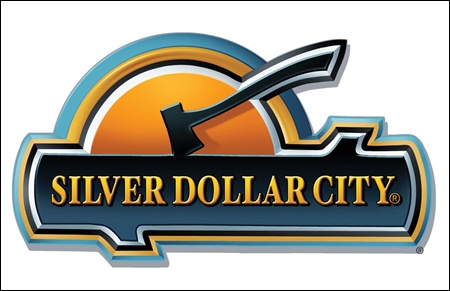 SILVER DOLLAR CITY
& WHITEWATER BRANSON
Branson, MO
Herschend Family Entertainment Corp.
Park News - (4/14/21) Silver Dollar City has announced their new Street Fest event will take place at the park on Thursdays through Sundays from April 15 through May 2, 2021. The new outdoor festival will feature street performers, music and a new "Tasting Passport" that will let you munch on a variety of sample size dishes for a simple price. Pay $30 to get a five-tasting passport, or pay $10 more to add a refillable souvenir mug. Visit the official site for all the details about what you can find at Street Fest.

(2/7/21) According to a few messages sent my way, I'm told that there is some kind of large new land clearing taking place at Silver Dollar City. Given the timeline this clearly isn't something in the works for the 2021 season, but it could be our first hint at what the park may have planned for 2022. I'm told that a large clearing has been made somewhere behind the new Mystic River Falls and Fireman's Landing areas that can be seen from the road as you pass the park back there. According to one post there is an area where they appear to be digging down deep for something, which would seem to indicate that this could be for some kind of new attraction.
If anyone knows more or has the chance to pass by and snap a few photos, I'd love to see them for a future update.

(8/3/20) Congratulations to Silver Dollar City for being named as the #1 Amusement Park in the nation by a USA Today "10Best' poll. The park also took home two other awards as well in the poll's various categories as Outlaw Run made the #10 spot for best roller coaster and the park Buckshot Annie's restaurant took the #5 slot for Best Restaurant for their massive skillet meals.
2021 - Harlem Globetrotters - (5/5/21) Silver Dollar City has announced the return of the Harlem Globetrotters to the park this season in The Harlem Globetrotters Skills Showcase, a new show created for the theme park. "Known the world over for their ball-handling skills, fun teamwork, and trick-shot mastery, the Globetrotters will help tip-off Silver Dollar City's summer festival on Saturday June 12 and run through August 8, 2021."
If you didn't get a chance to ride last year's new Mystic River Falls ride, this season will be your chance as well, along with dining at the new 450-seat Rivertown Smokehouse restaurant, situated along the banks of the Mystic River.