DISNEYLAND
Anaheim, California (Abbreviation: DL)
Walt Disney Theme Parks

---- THE LATEST BUZZ ----
(1/14/22) Disneyland Monorail Schedule For Temporary Closure Next Month(MORE...)
(12/13/21) Splash Mountain To Close Next Month For Winter Rehab (MORE...)
(12/12/21) Disneyland Ready To Bring Back Big Shows and Nighttime Spectaculars In 2022 and Small World Holiday RETURNS! (MORE...)
(12/12/21) Disneyland Adds New Changes To Roger Rabbit's Car Toon Spin
(12/4/21) Saving Small World Holiday!!

Ride Rehabs - These dates are not guaranteed to be 100% accurate as refurbishments are subject to change.
Tarzan's Treehouse - NOW CLOSED through TBD
Finding Nemo Submarine Voyage - NOW CLOSED through TBD
Disneyland Monorail - Feb. 14 through Mar. 6, 2022
Select Attractions CLOSED due to COVID Safety Protocols Include:
Toontown Houses, Sailing Ship Columbia
General Park News - (1/14/22) Look for the Disneyland Monorail to shut down from Feb. 14 through to around March 6 in order to allow for demolition work to take place to remove the former AMC Theater building in Downtown Disney.

(12/12/21) The era of big nighttime spectaculars and big time entertainment will be returning to Disneyland in 2022 with the confirmation that not only is the Main Street Electrical Parade returning to Disneyland, but performances of Fantastmic will also return to that park along with the World of Color night show over at California Adventure. Also returning in 2022 will be the Disneyland Forever fireworks show along with special event celebrations and shows like the California Adventure Food & Wine Festival and Lunar New Year celebration, the "Celebrate Gospel!" event and the return of Tale of the Lion King, with the later moving into the Fantasyland Theater.
Speaking of special seasonal events, just as reported last week, the Small World Holiday version of the ride reopened to guests on Monday. I'm so glad they were able to repair and launch this family favorite holiday experience this year after all.





(12/4/21) We've got some great news this week for Disneyland fans… remember how I said Small World had been damaged by some flooding issues and likely wouldn't open until 2022? A new article from the OCRegister has essentially confirmed the entire story, that when water was put back into the ride flume it unexpectedly leaked 8 feet down into an underground maintenance room and damaged the "brains" of the ride system.
The initial diagnosis was not good at all, but like any good Christmas miracle tale, an army of workers at Disneyland lept into action to pump the water out, install a dehumidifier and then re-assess the damage and figure out exactly what they could do to save the ride for the holiday season. They reached out to all their parts suppliers and to all the other Disney parks across the globe that had their own Small World attraction to see if anyone had the right spare parts on hand that they could ship to Disneyland ASAP. Repair work began with a crew of about 75 different people working shifts around the clock, 24/7.
The good news is that Small World began testing on Thursday, with boats once again moving around the flume, but also they now expect to reopen the attraction to the public any day now. Like I said, talk about a classic holiday tale to tell… and maybe with a little embellishment, this story would make for a great holiday special to put on Disney+ next year, wouldn't it?

(11/28/21) In a bit of confirmation that the Small World Holiday edition of the ride will not be returning to Disneyland this year, I'm told that a special holiday guide issued to Cast Members lists the various holiday special offerings, including the parade, fireworks, castle lights, Haunted Mansion Holiday and "Small World Lighting".
So no mention of the ride experience, but instead a mention of just special lighting added to the exterior of the attraction instead. So I'd take that as confirmation on the rumored report that we not only will not see Small World Holiday this year, but Small World itself probably wont open until sometime well into the 2022 season. Stay tuned!

(11/24/21) Time to play good news / bad news from Disneyland.
The good news first… I'm told Rise of the Resistance has finally switched away from the virtual "Boarding Pass" system over to a traditional ride queue system on Monday. This same thing happened on the Florida version back in mid-September. That said… the switch away from the virtual wait in Walt Disney World also happened as the first step towards preparing the attraction for the launch of the new Genie+ / Lightning Lane system, a paid replacement for the park's formerly free FastPass system, that took place about 30 days later. So with that in mind, I'd start to prepare yourself for the launch of Disney Genie+ and Lightning Lanes to come sometime just before or just after the Christmas / New Years holiday, depending on how ambitious the Disneyland Resort is feeling about the pending launch and what they've learned from the launch of the program in Florida over the past month.
Now for the bad news… thus far "it's a Small World" has been closed for some time now, with many assuming it was for the eventual launch of the annual "Holiday" version of the attraction. If the rumor sent my way is true, the Holiday version may not appear this year at all, as the attraction is actually closed to repair some water damage that took place inside the attraction. From the sound of things, water from the flume may have flooded into some sensitive areas and damaged some mechanical systems. Depending on the extent of the damage, Small World may actually be closed for a good portion of 2022.

(11/4/21) Disney fans, especially those of the Haunted Mansion, will want to take note of this. Check out the video below to see a crazy Haunted Mansion themed custom PC build-out that features decor and special effects from the attraction, including a massive Hatbox Ghost face. The description says it took him the better part of a year to build it, but it looks utterly fantastic!
Or at least it does in the dark… you never really get a very good look at what it looks like in the light.


(10/23/21) Disneyland reports that the new Plaza Point on Main Street U.S.A. is now open. As previously mentioned, this is a store themed for those who not only love the winter holiday season, but all holidays, as the store will change throughout the year to offer fun items for all kinds of other holidays as well as they approach.

(10/17/21) The Disneyland Monorail is officially back. Yes, according to the Disney Parks Blog Monorail rides on the 'Highway in the Sky" returned to daily operations at the Disneyland Resort on Friday, October 15th.


(10/6/21) According to the Disney Parks Blog an all new Holiday store called Plaza Point will soon be coming to Disneyland on Main Street U.S.A.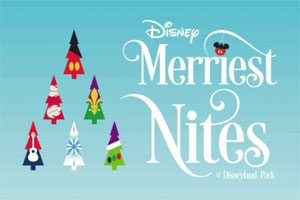 (9/11/21) Disneyland has announced a new winter holiday special-ticket event coming up called Disney Merriest Nites, described as the first-ever holiday celebration with 'six uniquely themed parties in one."
There is a Virtorian-Theme Party on Main Street USA with Mickey and friends, carolers, candles and more.
A New Orleans Holiday themed event in New Orleans Square featuring Tiana, beads, beignets and a Christmas Cruise on the Mark Twain Riverboat.
See the Felix Navidad Party in Frontierland that will feature a musical celebration with Miguel, folklore and familia.
A Tropical Party in Adventureland with Hula music, leis and a "Santa alien that really knows how to party". (Stitch, that you?)
Frozen will be the theme of the party in Fantasyland featuring Elsa and the rest of your favorite Frozen characters
Tomorrowland will bring in Buzz Lightyear and the Space Rangers for a party with futuristic treats, a DJ Dance party and more.
Look for Disney Merriest Nites to take place on selection nights through November and December 2021. Tickets will go on sale starting Sept. 14th, but be warned, this isn't a cheap event. Ticket prices will start at $165 per person. You can gain early admission into the park at 5pm at least and enjoy everything Disneyland has to offer ahead of time, with the private ticket party event taking place from 8pm to Midnight each night.

(5/29/21) While Disneyland has reopened, one major attraction has been sitting silent in the middle of the park. The massive Matterhorn Bobsleds roller coaster remains closed, and is rumored to be closed to allow work crews to maintain, repair and replace the aging fake-rockwork and mountain theming that surrounds the structure, inside and out. We've also heard some early rumors of track-work possibly being done as needed while rumors also swirl about planning for a possible replacement of all the coaster track in a future refurbishment, not unlike what we've seen DIsney already do with Big Thunder Mountain and Space Mountain in years past.
It's worth noting that similar track-replacement rumors have been whispered about for years for Space Mountain in Florida, which uses a coaster train and track system very similar to the one used on the Matterhorn in Disneyland. The rumored rehab in Florida is expected to take place sometime after the new Tron coaster opens in Tomorrowland out there in 2022, and if a new track system were to be installed there, it would only make sense to put the same engineering crews to work on the Matterhorn as well.
2022 - Main Street Electrical Parade - (10/27/21) Believe it or not the Main Street Electrica Parade is returning to Disneyland once again. The park posted a teaser that essentially confirmed the parade would return in some form to their TicTok account which you can see below. The message does include #Disneyland with no mention of California Adventure, so we can only assume the MSEP will be returning to the parade's original home this time, like it did the last couple times it returned back in 2017 and 2019. As the MSEP was first created in 1972, this will likely be some kind of 50th Birthday celebration for the parade, which means it won't return until sometime in 2022.

2023/2024 - The Princess and The Frog - Confirmed - (12/13/21) According to this report, Splash Mountain will close for winter rehab on January 10 and is expected to remain closed for 30-60 days. The article confirms that this is simply just a standard winter rehab for the ride, and not part of the future makeover into a Princess and the Frog theme. There still is no timeline for that project.

(8/25/21) Another piece of concept art and a round-table discussion by Disney Imagineers about the plans to transform Splash Mountain into a new ride themed to The Princess and the Frog has been released. According to the talk, Tiana will invite guests to go along on an adventure with her in the bayou, so the new experience will be one where the guests are included in the action, instead of just watching the action unfold in front of them.

(6/27/20) I'm not quite sure where to begin with this post, but Disney dropped a bombshell of an announcement this week that I was not really expecting. Disney announced that they are planning to retheme the Splash Mountain attractions at Disneyland and The Magic Kingdom parks to The Princess and The Frog animated film.
I'll let that sink in for a moment… Brer Rabbit and the whole Zippey-Do-Da-Gang are being removed, and the ride will be rethemed around the world of Princess Tiana and friends. According to the Disney Parks Blog this new story will begin just after 'the final kiss' from the film where riders will "join Princess Tiana and Louis on a musical adventure - featuring some of the powerful music from the film - as they prepare for their first-ever Mardi Gras performance."
As someone who grew up and was a huge Disney park fan throughout my early years, this kind of shocked me. I'm not the biggest fan of changing some of the Disney attractions, just for the sake of change. The older the attraction is, the more of an attachment I think I might have had to it from my childhood. Case in point, I wasn't a fan of the idea of changing the classic auction scene in Pirates to the current version where "Redd" is now a pirate.
I do not hate the new scene, as it is well done, but like any major change, I think it just takes some getting used to the idea and seeing the new version in the end to appreciate it. After all, like many of you, I grew up for decades chanting 'We wants the red head', which is now only part of the Disney history books.
I was a teenager when Splash Mountain was first built… in fact I had no idea it was even going to be a thing at all until visiting Disneyland during my Grad Nite event in 1988. I could see the huge steel structure rising into the night sky, surrounded by construction walls promoting the new ride to open in 1989. While I was already a fan of Disney parks, it was this moment that made me interested in the process of how Disney designed and built massive new attractions like these. My curiosity was sparked that night, which obviously had an effect on me for years to come.
So understand me when I say that upon first seeing the announcement this week, I probably dropped an F-bomb in disbelief. It didn't help that a few weeks ago some news outlets were reporting that there was an online petition of activists asking Disney to do this very thing, but according to Disney this is actually a project that the Imagineers "have been working on since last year".
I'm still surprised… but not entirely. Splash Mountain always had a rather interesting choice of IP in using the characters and theme from the film, The Song of the South. This is the one film that Disney has chosen to lock away in their vaults forever, with no plans to ever release it again, not even on Disney+. The 1946 film is a mix of live action and animated segments set in the old South following the end of the American Cival War and the abolishment of slavery. The film became criticized over the years since then due to the depiction of the Southern African-American characters and their animated counterparts as being potentially racist or offensive.
Despite this, the IP was tapped as the theme to build not just one, but three Splash Mountain attractions at Disney parks across the world. The original Splash Mountain opened in Summer 1989 in California followed by another in Walt Disney World in 1992 and a third at Tokyo Disneyland, also in 1992. There is no reference to the film at all, and the ride seeks to tell its story through the various animated characters from the film mixed with some new friends, that were actually retired Animatronic figures from Disneyland's America Sings attraction. It is safe to say that the attraction has been a smash hit for Disney parks ever since, and as the ride system itself is staying, it will continue to do so, even with a new theme. The attraction was designed to carry riders through the various scenes accompanied by a fantastic musical soundtrack, so I can easily see how it can be rethemed and 'plussed' by Imagineering in this endeavor. If you take a look at the concept art you can see the classic look of Splash Mountain will be altered to look more green and lush, especially at the top of the drop where the old tree stump will now become Mama Odie's House, featuring a full tree holding the broken boat high in the branches above where the logs emerge and take their plunge.
As a concept, I can easily see how many aspects of the current Splash Mountain layout and scenes can be changed to The Princess and The Frog. The report that this all takes place after the "last kiss" does make me hope that they can somehow include the return of Dr. Facilier (aka: The Shadow Man) as I'd love to see the scenes in the belly of Splash Mountain's from the mid-drop up to the approach to the big drop be given over to create a scene with the voodoo man and the forces from "the other side". Of course we all know the ending scene of Splash Mountain with the River Boat will probably be kept and updated to be a Mardi Gras celebration with Tiana and Louis, which is only fitting.
So with all this in mind, I can see how the overall ride experience may actually be improved here by going forward with a new theme. I know how tempting it is to say you wont like it just because it isn't the ride you grew up with, but look at just how many people seem to enjoy the Guardians of the Galaxy version of the former Twilight Zone attraction at Disney California Adventure now. Many say that the Guardians version was a dramatic improvement over California's Twilight Zone version, so we really will just need to wait and see what happens.
My only final thoughts here have more to do with the overall theming of the lands and such involved. Clearly changing Splash Mountain to now have a New Orleans theme in Disneyland is a no brainer, as the modified look of the new attraction will fit right like a glove positioned next to The Haunted Mansion there, creating an extension of the existing New Orleans Square theming, and leaving Pooh at the solitary inhabitant of Critter Country. In Walt Disney World however, the change is going to be a bit more disturbing to the current theming of that park where Splash Mountain is set smack in the middle of Frontierland, positioned between Big Thunder Mountain Railroad and the Frontierland buildings that are home to The Country Bears attraction and the Pecos Bill Tall Tale Inn & Cafe. I don't have a solution or answer to this particular issue, so I'm curious to see how WDI will address it.
It is also interesting to note that, for now at least, Splash Mountain will live on in Japan, as there has been no plans posted to update or change the version at Tokyo DIsneyland at this time. At this point in time, Disney has given no time-table as to when we may expect to see this transformation process begin at either park, but hopefully there will be time to have a few more final rides on Splash Mountain before the old version is gone for good. (Now if maybe Disneyland can work in a plan to modify their trough system to use the same double-wide boats that WDW uses, that would be great as well...)
2023 - Mickey & Minnie's Runaway Railway / Updated Tootown & Roger Rabbit's Car Toon Spin - (12/12/21) Disneyland added a few of those anticipated changes to Roger Rabbit's Car Toon Spin this week, including the new Detective Jessica Rabbit character figures. Check out the video below for the new POV of the ride, as it currently stands. No telling how long it will be open however, as Disneyland also announced previously that all of Toontown would close in 2022 for a complete overhaul ahead of the opening of Mickey & Minnie's Runaway Railway in 2023.


(11/17/21) Along with the opening of the new Mickey & Minnie's Runaway Railway attraction in Toontown in 2023, Disney announced that the entire Toontown land would be closing in 2022 to undergo an overhaul in time for the new reopening in 2023. We've already heard how more changes were expected to come to Roger Rabbit's Car Toon Spin, but I guess we'll have to wait another year to see them finished as well. Look for this along with more playful activities in the land, including CenTOONial Park, a new natural green space featuring a fountain for kids to play with along with "water tables". After dark, the fountains in the land will put on a "unique spectacle".
Disney confirmed that the existing Toontown will close in 2022 to begin this final transformation, so you've got a few months to see things as they are before the big change comes.

(9/16/21) Disneyland is now making some new changes to the Roger Rabbit's Car Toon Spin ride. I had already seen reports from guests who rode the other day noticing that the Jessica Rabbit animatronic that was tied up in the trunk of a car was now missing. Disney says this is part of a small reboot they are doing to the ride that will re-purpose Jessica Rabbit as a new female lead character of a revamped story for the ride.
Instead of being the damsel to be rescued, kidnapped by the weasels, Jessica will now be a Private Eye looking to put an end to a new crime-wave affecting Toontown. As such, many of the scenes in the existing ride that involved Jessica Rabbit are in the process of being updated, including the aforementioned car scene and a new twist on the ride's finale. This will also serve as a fun upgrade to the attraction as part of the larger update coming to Toontown along with the opening of the new Mickey and Minnie's Runaway Railway attraction in 2023.

(6/26/21) Demolition crews are now at work inside Disneyland's Toontown removing some of the buildings to make way for the future entrance to the new Mickey & Minnie's Runaway Railway attraction.


(10/23/20) A great picture of the huge building that will be home to the new Mickey & Minnie's Runaway Railway attraction in Toontown was posted to Twitter this week. The original version built in Florida was design to fit into that park's pre-existing Great Movie Ride building structure. So it should be interesting to see if this new version built from scratch will make any changes to the overall building design or layout of the attraction, as they have been given the opportunity to custom build it from the ground up.


(9/4/20) Construction on the new Mickey & Minnie's Runaway Railway attraction at Disneyland is now well under way. Disneyland President posted a picture and some timelapse footage of the construction site as the first big vertical steel piece has been put into place. They have also set a new timeline that will see the new attraction ready to open in 2023 after work was delayed by the pause in construction caused by the pandemic.

(11/18/19) For anyone curious, a great aerial photo over Disneyland shows off the large cleared space behind Toontown where Mickey and Minnie's Runaway Railway will go.


(8/27/19) The Disneyland version of Mickey and Minnie's Runaway Railway will take place inside the El CapiTOON Theater in Mickey's Toontown, where you arrive for the premier of a brand new Mickey short called "Perfect Picnic". Before you know it, you are whisked off on a "zany, out-of-control adventure filled with surprising twists and turns."

(4/24/19) Disney has confirmed this past week the rumor that a copy of the "Mickey & Minnie's Runaway Railway" attraction under construction in Florida will also appear inside Toontown at Disneyland in the near future. Look for the attractiton to open in 2022 where guests will be taken into the cartoon world of Mickey, Minnie and friends.
"With an original story and lovable theme song, Mickey & Minnie's Runaway Railway uses state-of-the-art technologies and dazzling visual effects to transform the cartoon world into an incredible and immersive multi-dimensional experience."

(10/31/18) While Disneyland has not yet confirmed anything, the latest rumor making the rounds this week claims that a clone of the Mickey & Minnie's Runaway Railway attraction under construction at Disney's Hollywood Studios park in Florida will be coming to Disneyland's Toontown as the next big attraction to open inside Disneyland probably about three or four years after Star Wars: Galaxy's Edge opens in 2019.
The attraction's large ride building is said to be built almost entirely backstage so that none of the existing attractions will have to be removed, with the exception of a retail space that is likely to be lost to make room for the attraction's entrance and exit pathways.