UNIVERSAL ORLANDO Resort
Orlando, Florida
Universal Studios Theme Parks
Review by: Lance Hart

Halloween Horror Nights 22 (2012)

Date: (9/27/12)
Halloween Horror Nights 22 at Universal Orlando seems to be a bit of an experiment, one that seems to succeed in some areas, in others the concepts still need a little bit of polish and retooling. Right off the bat, HHN22 stands out from the rest of the last decade's worth of events by dropping the entire concept of having an official "Icon" character to promote the event. This is not really a bad thing either, as the general consensus from the past couple of years has shown declining interest in the icons chosen for this honor starting back in 2009 with HHN19's "The Usher", followed by Fear for HHN20 and Lady Luck for HHN21 last year.
I wouldn't even say that these lesser icons were bad, other than the uninspired choice of The Usher, they just couldn't hold a candle to the classic icons that came before them like Jack, The Caretaker, The Director, Eddie, Storyteller, Bloody Mary and their ilk. With such a strong showing unique and diverse "Hollywood" inspired mazes this year, I'm thinking they made the right call when they put the icon concept on hold…. For now.

ROAMING HORDES replace SCARE ZONES -
The other big change you'll notice right off the bat is the dropping of the old tried and true "Scare Zone" concept in favor of a new concept making the rounds this year, commonly referred to as the Roaming Hordes method. The short, instead of having static Scare Zones that can be avoided, the idea is the make a mobile Scare Zone that could go anywhere and everywhere, so that there is no place safe. In concept, it sounds great, but can it be executed to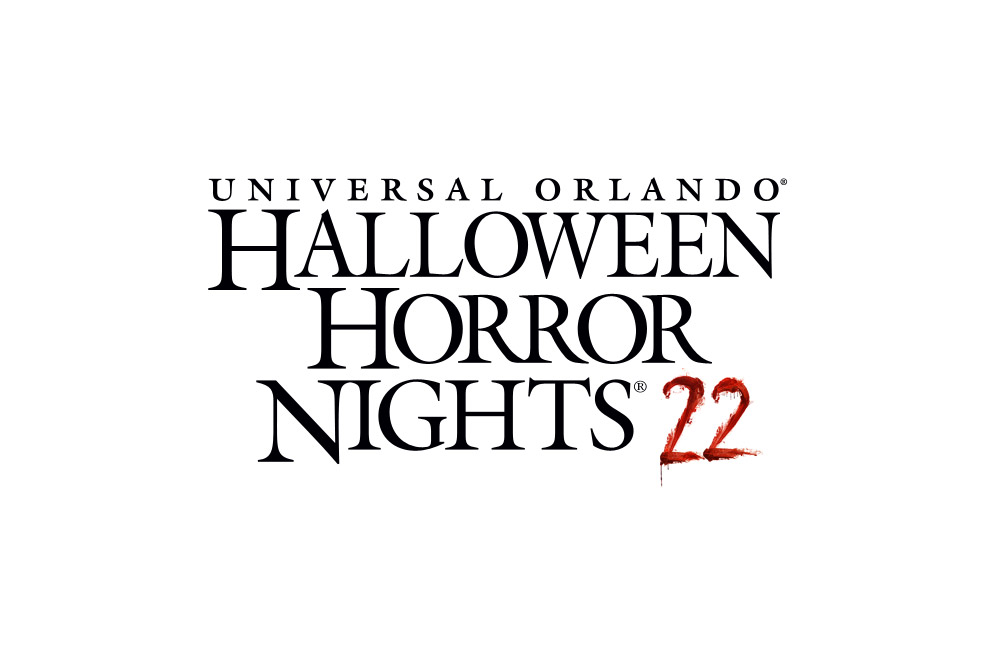 perfection in real life? Maybe.
To be clear and fair to all involved, Universal invited me down for the official Media event and RIP Tour through Halloween Horror Nights 22, which took place on opening night, Friday, Sept. 21st. Just as everyone was arriving and checking in, a torrential downpour opened up and soaked everyone and everything. While the rain cut back to a slow steady drizzle eventually, it did not let up until about 30 minutes before Midnight… closing time. I can only assume that the rain kept the Roaming Hordes in check for the start of the event, because I did not encounter my first one until at least 10:30pm, and I really did not start seeing more of them in mass until about the final hour of HHN.
According to Universal, there are five gangs of creatures roaming the park: Vampires, Dragon Warriors (weapon wielding tattooed men), Prisoners (Angry Women w/ Chainsaws), Beasts, and Traditionals (an odd collection of classic Halloween characters). Ruling them all are The Iniquitus, skull faced angels of death. Unfortunately, I did not encounter the Iniquitus during the night. While this may have been random chance, I think the fact that the leaders of this group are "stilt-walkers" may have kept them grounded due to the very wet conditions. Of the five main groups, I only encountered the Dragon Warriors, Prisoners and Traditional. They did a great job when I saw them, though for some reason people seemed more fascinated and curious by the Warriors and Prisoners than scared, and much like moths to a flame, some would actually approach these characters for a closer look rather than run in terror. Also in the case of these two groups, the individuals seemed to get spaced apart from one another to the point that your encounters with them seemed more like a one-on-one encounter and less like a Roaming Horde or creatures. The Traditionals on the other hand would swarm through an area like a wave, and you knew very well that you had run into a horde and not a random individual.
While I love the concept of the Roaming Hordes, it's hard for me to determine how functional they are in actual practice, as I'm sure the weather had an adverse affect on their opening night performance. Giving it some thought however, just through pure dumb luck, it is theoretically possible for someone to spend an evening in Halloween Horror Nights and not encounter a single horde. Perhaps the best solution may be to use a mix of themed Scare Zones and Roaming Hordes. In addition to weather issues, it was also opening night with a new concept, so I'm sure we will see revisions to how the Roaming Hordes function and handle the crowds as the days go by. It's a great concept that I would love to see Universal embrace and improve upon as time goes on.
ENTERTAINMENT -
Before we get to the haunts, lets talk about the two shows running this year: the annual edition of Bill & Ted's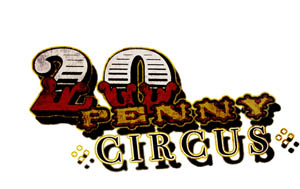 Excellent Halloween Adventure and a new addition called the 20 Penny Circus. The 20 Penny Circus was an entertaining experience for sure, mixing comedy, sideshow acts, mind reading all with a dark twist and guest interaction. As they tell you, this a show "For people with questionable taste", so if your easily offended, you were warned. Tyler and Carl, the two main performers in wicked clown makeup are joined by sexy ringmaster Penny and the incredibly funny Naked Mentalist who will put on a crazy display of shenanigans that will make you both laugh and cringe several times during the performance. I wont spoil it, but if your into weird gags, magic and illusions, be sure to try this one out.
The Bill & Ted's Excellent Halloween Adventure show has often been the subject of much criticism over the years, and this year will be no exception. Typically I'm pretty easy going where Bill & Ted are concerned, but over the years I've depicted a certain pattern that seems to hold true. Every four years, whenever it is an election year, I find that the show will often hit a low point as they always try to spoof the presidential candidates. I will admit that it works better some years over others, as certain candidates are just perfect subjects to lampoon in wild fashion like Sarah Palin,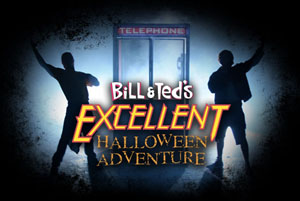 George W. Bush, Bill & Hillary just as Ronald Regan was back in the day. Other years, the humor just seems dry and forced, and with a much different format from previous Bill & Ted shows over the years, unfortunately much of this year show feels just as forced, confusing or just plain unfunny. The entire flow of this year's show just seemed off and very segmented, like I was switching channels and watching bits and pieces of a cluttered mess. This was especially obvious with segments of the show were they poke fun at the annoying iPhone / Siri commercial and three segments involving some character from "Mad Men" that just made no sense at all and was met pretty much with the sound of crickets from the audience each time, brining the momentum to a screeching halt. There are plenty of laught to be had in Bill & Ted this year… but unfortunately the majority of them happen during the preshow when they show off a hilarious video full of blooper clips gathered from the internet. Sorry Bill & Ted… better luck next year. Or maybe take from notes from the Hollywood version's writers… I've heard really good things about the west coast edition of the show this year which seems to have been more inspired by an overall Hunger Games theme, pitting the various characters against each other.
HAUNTED HOUSES -
Now on to what you've been waiting for… lets talk about the seven haunted houses, many backed by superstar Hollywood power themes and concepts.
Alice Cooper: Welcome to my Nightmare –
There is no mistaking which house you are approaching with this one, with a giant Alice Cooper head serving as the entrance, flanked by huge concert speakers blasting out his classic tunes. Your in for a great darkness inspired rock 'n roll treat for the eyes and ears in here, with some great imagery and the occasional scare as you travel through Alice Cooper's twisted mind. My own problem is that many of the rooms were a bit too dark and could have benefited from some extra lightning and more color. I often saw people jumping back in fright from a shadowy figure receding back into the darkness, never quit sure just what it was that had frightened them so.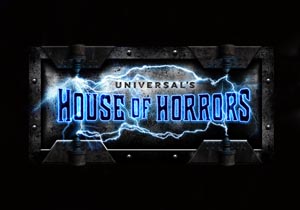 Universal's House of Horrors –
This was one of the more interesting surprises this year, as a throw back to the classic Universal monsters of days gone by. Overall the maze was very dark as you traveled through an almost Black & White world, encountering not only the classic monsters, but aided by voice tracks and famous quotes from this ground breaking films. I was also surprised by the fact that I had more personal "scares" in Universal's House of Horrors than in the other haunts. They had some great characters in here who knew their stuff.
Story-3, Atmosfear-4, FearFactor-4
Penn & Teller: Newkd Vegas
The famous duo worked with Universal to come up with a great new theme for a haunt this year, as you enter the world of Las Vegas after a very unhealthy dose of nuclear radiation has mutated everything and everyone inside. It's Vegas insanity turned up to 11 as you travel through honeymoon suites with heart-shaped beds and mirrors on the ceiling, past three-breasted Blackjack dealers, the half-melted faced casino staff and eventually into a classic Vegas buffet. Unlike most of the haunts, Newkd Vegas was very bight and colorful and takes advantage of 3D glasses that make the colors really pop. Newkd Vegas is probably the least 'scary' of the batch, but it certainly has some of the best imagery you will remember long after the Geiger counter stops clicking.
Story-4, Atmosfear-5, FearFactor-2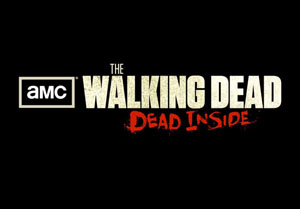 The Walking Dead: Dead Inside
As a fan of AMC's The Walking Dead show, this was the haunt I was looking forward to the most. Universal paid lots of fan service in here, re-creating not only many classic iconic scenes from the series, but dropping in lots of little hints and items throughout the maze in reference to various characters. A pair of handcuffs next to a hacksaw here, Sophia's lost doll there, Daryl's motocycle, Dale's RV and so on. It all starts out with a gruesome introduction to the world of The Walk Dead inside of the hospital where the undead are feasting upon the unlucky and you walk past the icon doors that warn, "Don't Open, Dead Inside". Great makeup, great scareactors, great scenery… in short this is a fantastic voyage for any fan of The Walking Dead that will leave you a little unnerved.
Story-5, Atmosfear-5, FearFactor-5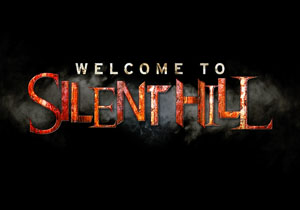 Welcome to Silent Hill
Universal tackled the horror video game genre this year with a trip into Silent Hill, adding in characters and themes not only from the video game series, but from the feature film as well, aided by a second Silent Hill film set to hit theaters in the near future. Themed to the creepy town of Silent Hill that appears to have died off due to an underground coal mine fire that has been burning unstoppable for decades, but also infected by spirits and supernatural forces. The atmosphere inside your trip to Silent Hill is thick and heavy, aided by a constant and convincing burning smell and the falling rain of ash from the sky. Familiar warring sirens and characters like the creepy nurses and Pyramid Head round out the fun here.
Story-4, Atmosphere-5, FearFactor-4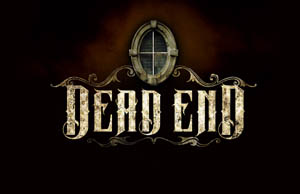 Dead End
One of two mazes not themed to any Hollywood property, Dead End takes you inside a haunted and creepy house known as the Hartford Mansion, full of cursed spirits and things best left in the shadows. Built in a soundstage, this is one of the awesome HHN style mazes where you are confronted with the outside of what looks to be a real house… but indoors. You walk through the front yard, up the porch steps and venture inside the front door, just as you would any real house, which is just an incredible way to step up the atmosphere for this classic haunted house.
Story-3, Atmosphere-5, FearFactor-4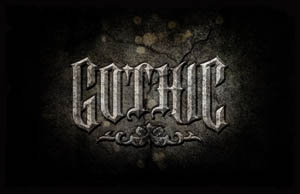 Gothic
I wasn't quite sure what to expect from Gothic, but it fires off a turbo charged Frightmare engine on all 8 cylinders. Like Dead End, Gothic was built inside one of the soundstages and begins are you approach and enter the huge fašade of a classic European style gothic cathedral, reminiscent of Notre Dame in Paris. These old cathedrals were frequently decorated with stone Gargoyles, and this one is infested with them. Living gargoyles that are out to get you as you walk their ancient halls. There are some fantastic effects used in here as well to create not only illusions of flying creatures, but to give you the very convincing illusion that you have ventured high into the upper levels of the structure. Great themeing and scares abound as Gothic is one of the stand out haunts this year.
Story-4, Atmosfear-5, FearFactor-5