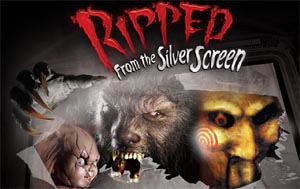 UNIVERSAL ORLANDO Resort
Orlando, Florida
Universal Studios Theme Parks
Review by: Lance Hart

Halloween Horror Nights 19 (2009)

It's amazing that Halloween Horror Nights has been taking place for 19 years now, and with each year comes entirely fresh new ideas and all new haunts. The theme of this year was "Ripped From The Silver Screen" where almost all of the haunts were either based on feature films, or inspired by ideas and concepts from other horror films. The icon of this year's event is The Usher, nicknamed Flashlight by some, who wraps up the overlying story with his own tale of the haunted Universal Palace Theater. HHN 19 features 8 amazing haunted houses, 6 Scare Zones and 2 live action shows.

Please excuse the lack of photos from this year's event, as the few we tried to take just didn't come out at all. The event was so dark this year (a good thing) that there just were not many good photo ops to be had. Also, Universal had issued a no photo or video taking policy during the Bill & Ted show, even for the media groups, so I have no photos to share from there this year either.

I'm going to start off this year's review with this year's edition of Bill & Ted's Excellent Halloween Adventure. Compared to previous year's efforts, I'd give this year's Bill & Ted 3 out of 5 Skulls. While it wasn't horrible by any means, it just seemed to be lacking a bit in the comedy moments, the featured guest stars, and even in the pyro department. While I could write this one off as a "recession" era Bill & Ted show, to be fair there wasn't a lot of interesting things going on in the world to spoof anyway. In typical Bill & Ted fashion however, they did nail all of the right targets on the head however, and the put on a decent show along with the help of Capt. Kirk (TOS & New Movie), a knockoff Wolverine with Beaver teeth, Cobra Commander & Baroness, Snake Eyes, Fan Boy, a fake Megan Fox with a good Dr. Girlfriend voiceover (nod to Venture Bros!) and a few dead celebs who dropped in to dance a number or two for the finale.

Once again I did not have the time to see the Rocky Horror show, but if this is something you really want to see, I will suggest you try and make time this year as rumor has it that this is the last year for the show.
Now before I tackle this year's impressive lineup of Haunts, I'm going to briefly touch on the only "weak spot" in this year's line up… the Scare Zones. Keep in mind that I went on opening night, and that the Scare Zones could really change for the better by the time you visit.

That said, lets talk about the ones that were already great... Lights, Camera, Hacktion was awesome and one you are almost sure to encounter given it's location and lengthy size. Of course it's about time the Chainsaw Drill Team got their own official Scare Zone, as year after year, these guys prove why they are the best of the best. I was also surprised at how good the Cirque Du Freak area was. While it wasn't necessarily scary, it was just a really great environment to hang out in, with some very talented cast in there playing their parts perfectly.

War of the Living Dead was also another Scare Zone with a great atmosphere but seemed to be kind of hurt by it's cramped location which took a toll on some of the scares to be had. The nearby Containment zone was also one likely hurt by a small location, but also seemed to be having trouble generating that thick green fog cloud. I saw only a few whisps of smoke here when we passed by early on in the nigth, so perhaps things got better later. The characters I did see here however, were quite disturbing, so with a technical fix on the fog issue, this could be a great Scare Zone. I've also got to give a quick nod to the "Army guy" in the truck on the microphone trying to warn everyone to stay away. He had some great lines.

Now lets touch on the stinkers... the Horrorwood Die In just wasn't impressive. Sure, they parked a bunch of cars in front of a drive in looking movie screen as an excuse to let a few characters from random movies walk around the area, but it just wasn't scary at all. The only characters that really stood out were The Strangers who hung out here... and hang out is about all they did... they just kind of mingled with the crowd and didn't seem to scare much of anyone. For whatever reason, maybe depending on which direction you entered this area from, I also got the sense that most people didn't even get the overall concept of the area, or even notice that it was supposed to look like an old Drive In Theater. I got it... but so many others just didn't. I'd have to say my biggest disappointment was Apocalypse: City of Cannibals. The New York streets area has been home to so many great Scare Zones in the past, and it looks like they were really trying to make it happen again here. Overturned cars were everywhere, and even the fire hydrant was turned on and spewing water everywhere... but something just seemed to be lacking here. Maybe it was a lack of fog in the air, bad lightning or a lack of some kind of audio queue... but this area just didn't work for me. Plus the Cannibals... ummm... not quite what I expected and they moved around more like clueless zombies than wicked, strong and ruthless meat eaters.
Speaking of 'meat'… it's time to talk about the haunts!!

Haunts:
Now on to the meat of the matter… lets talk about the Haunts. As done in past few years, I'll rank them 1 to 5 (5 being the best) on their overall creepy "Atmosfear", the "Story" they were trying to tell and just an overall "Fear Factor" level of how scary it was. These are just my impressions, based on my own reactions, personal fears and dislikes, so your own experiences may vary.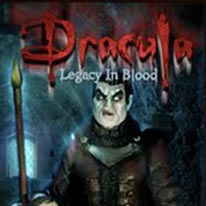 Dracula: Legacy In Blood -
Perhaps one of the most impressive haunts I've ever seen Universal build in their soundstages. You start off approaching a huge castle structure from the outside, where the pathway is flanked by impaled bodies on both sides. The details don't stop as you work you way through Drac's fortress and past the endless legions of vampires. You wont want to miss this one.
Atmosfear: 5
Story: 4
Fear Factor: 5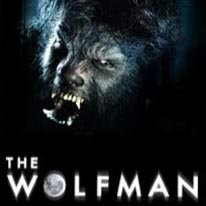 Wolfman -
Wolfman is based on the new feature film, this maze takes you through both indoor and outdoor settings, where the local villages scream warnings to you to beware the Wolfman. It doesn't take long before he arrives… to either take another victim or give you a snarl to keep you moving. Impressive scenery once again, though the scares were not quite as intense, but it was neat to feel like you were walking through some scenes in the film.
Atmosfear: 5
Story: 5
Fear Factor: 4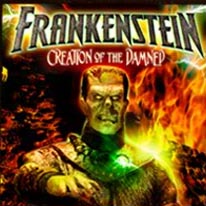 Frankenstein: Creation of the Damned -
Our final soundstage haunt was also very very impressive looking. Great sets to show off the remains of Castle Frankenstein as his monster not only goes on a rampage, but seeks to build his own companion. While the set here was top notch, I got the feeling they were focused more on trying to tell their story instead of trying to scare you.
Atmosfear: 5
Story: 5
Fear factor: 3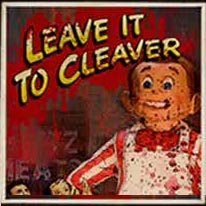 Leave It To Cleaver -
Over in the Disaster queue area was one of Universal's two haunts where they got to try to tell their own twisted stories… and Leave It To Cleaver was a winner. While it wasn't very scary, the story it told was full of humor, jokes, crazy masks, and of course a good lesson about the quality of the meat you eat. Mmmmm! Got to love it when a guy with a cheerful mask is wearing a slightly bloody Butcher apron and tells you about how much he look forward to serving you…
Atmosfear: 4
Story: 5
Fear Factor: 2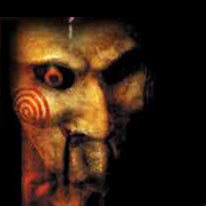 Saw -
It's about time Saw made it to the big time and was used as the theme for a haunted house. After all… running people through a big lethal mouse-trap is what the Saw films are all about. The Saw haunt was great… looked incredible… and perhaps my one and only complaint however is that they tried to cram it all inside the small Jaws queue building venue, so it felt a little rushed and cramped at times. With a bigger venue and more time to let your guests see the "acts" being played out before them, I think this could have been top notch, instead of feeling at times like I was watching a movie in Fast Forward.
Atmosfear: 5
Story: 3
Fear Factor: 4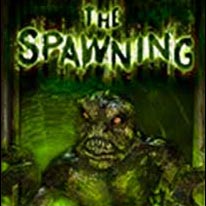 The Spawning -
The Spawning is Universal's second home built haunt for the year… building upon the theme of what evil things lurk about in the sewer systems we built. In this case… something big evil and nasty has found a world where it can thrive, flourish and breed! The themeing here has both good and bad moments, but it's very hard to create a sewer environment while avoiding all that… wetness. Maybe that is what was missing… as they had the perfect opportunity to use a few leaky pipes and some water. Average on the scares, and themeing, and no real complex story to be told here.
Atmosfear: 3
Story: 2
Fear Factor: 3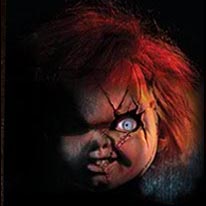 Chucky: Friends Til The End -
First off I've got to admit that I'm not a fan of the Chucky films… or Chucky himself for that matter. Something about people afraid of a little plastic doll that you can drop kick into the next state has just never sat well with me. Lets just say that, much like Clown haunts, there was next to no chance I was going to be scared here. However… the idea of Chucky building his own twisted toy factory to turn out more freaks like himself was a great idea and made for a very visually entertaining haunt. If you are only at HHN for the scares however, then you'll probably want to save this one for last just in case you run out of time.
Atmosfear: 3
Story: 2
Fear Factor: 2
Silver Screams -
Perhaps the best haunt of the entire event would be Silver Screams. You enter the parade building and come face to face with the entrance of the Universal Palace Theater. Here Universal has created a fantastic special effect… because as you approach the theater, it looks brand spankin' new… like it's open for business! As you approach the ticket booth the smell of popcorn is in the air, you can hear the cheery music coming from inside about going to the Lobby and buying a snack… then suddenly something goes wrong. The music stopped, the lighting changes and somehow that brand new theater building you were about to walk into looks like it's been closed and abandoned for 20 years. Somehow even the marquee that was promoting the Phantom of the Opera above you moments ago has changed into a mess where most of the letters have fallen off. Moving inside you start to pass by one theater after the other, past a movie poster that tells you what movie is playing inside each one and then you briefly step into the world of that movie for a few scenes before moving onto the next theater. In addition to classics like Phantom, you'll also see My Bloody Valentine, Shawn of the Dead, and into uber cool scenes from The Thing and Army of Darkness! Yes… they finally put Ash (chainsaw and all!) into Halloween Horror Nights. Hail to the King Baby!
Atmosfear: 5
Story: 5
Fear Factor: 5