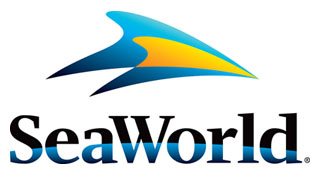 SeaWorld California
San Diego, CA
SeaWorld Parks & Entertainment

Review by: Mark
(5/16/18) Combining state-of-the-art animal facilities and world class entertainment is what SeaWorld and Busch Gardens parks do best. SeaWorld San Diego's new rollercoaster attraction Electric Eel is a perfect example. This new coaster adds an absolute thrill to the Ocean Explorer section of SeaWorld. Rising high above the park, it offers an impressive and unique view of SeaWorld and the surrounding Mission Bay Park.
Electric Eel is the tallest and fastest rollercoaster in San Diego County offering just the right amount of thrills for the more adventurous park guests. It propels riders over 60 miles per hour between three forward and backward launches offering intense airtime, dramatic twists and turns and an unforgettable heartline roll 150 feet in the air. The upside-down views of Mission Bay are spectacular! It is worth riding it a few times to enjoy the experience from different vantage points.
The entrance to Electric Eel is situated next to the California Moray Eel exhibit of Ocean Explorer. Did you know that electric eels are not eels at all but instead belong to a family of Central and South American freshwater fish known as knifefish? SeaWorld does an amazing job bringing an educational element into all of their attractions. "We always strive to provide new reasons to visit SeaWorld and give our guests experiences that matter with a blend of exciting rides and incredible animal and educational experiences," said Marilyn Hannes, president of SeaWorld San Diego. "We want our guests from around the world to not only have a great time, but be inspired to care about the ocean and the animals that live there." It is my personal experience that while at SeaWorld, you will learn something new at every turn. THAT makes SeaWorld special.
SeaWorld has recently been pairing their attractions and events with local conservation or non-profit components. A great recent example of this was the Lunar New Year festival (Year of the Dog) that was paired with local animal shelters. Electric Eel has paired with WILDCOAST who works to conserve coastal and marine ecosystems and wildlife. "I am very excited about our new partnership," said Hannes. "SeaWorld has been a global leader in animal rescue, conservation and research for more than 50 years, while WILDCOAST has been conserving coastal and marine ecosystems and wildlife for nearly two decades. Together we can make a difference in helping even more people understand why we must protect our oceans."
The Electric Eel area also features Mission: Deep Discovery, an interactive educational experience which allows a team of up to four players to embark on a virtual deep-sea adventure aboard a manned-vehicle where they encounter the marvels of the deep ocean. This has a similar feel to the park's Race for the Beach at Turtle Reef.
Electric Eel will be a challenge during busy days. This attraction will average only around 600 people per hour. The park's Quick Queue pass will not offer express access to Electric Eel but a one-time express line pass can be purchased at the kiosk located at the start of the queue. The line does not have much in the way of shade, so it'll be an extremely warm wait in the summer.
Electric Eel brings a whole new level of thrill into the park and will be loved by adults and families with older children. It is an extremely fun attraction and well worth the visit to SeaWorld San Diego.